Student Transportation Council Approves Funding for Projects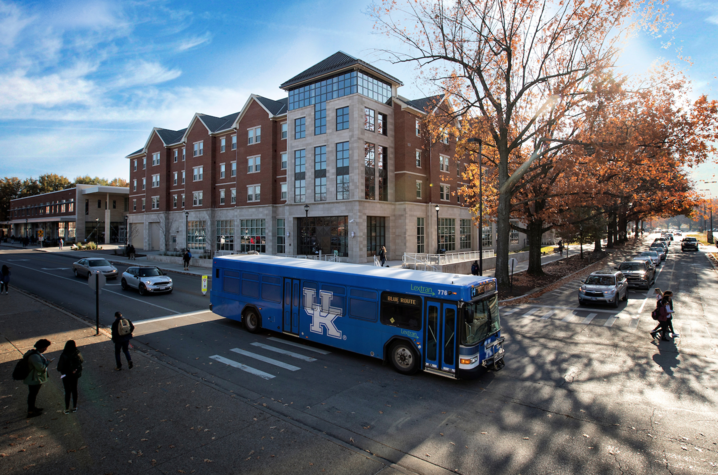 LEXINGTON, KY. (May 1, 2019) — The University of Kentucky Student Transportation Council, formerly known as the Student Transportation Fee Council, met in mid-April and selected several proposals for funding. 
The council's budget was $301,820, and it approved $292,705.50 of funding (either partial or full) for the following transportation-related proposals for the 2019-2020 fiscal year: 
construction of the Wildcat Wheels Bicycle Library's new shop;
Kentucky Wildcab;
extending the Yellow Route for Saturday; and
regional airport shuttles to Louisville and Cincinnati for Thanksgiving, winter, spring and summer breaks.
All monies spent by the Student Transportation Council comes from the $5 UK transportation fee that each student pays as part of their academic fees. The transportation fee budget was first used in 2018-2019 to implement additional services, namely the Yellow Route on Sundays, partial funding of Kentucky Wildcab and funding for the regional airport shuttles for each academic break. 
Any student or employee can submit a proposal to the council, which is composed of UK students including representatives from student organizations. The goal of the council is to implement changes or programs that help support alternative mobility options on campus. 
If you are interested in joining the 2019-2020 Student Transportation Council and helping decide how the budget is allotted, please contact Sandra Broadus, alternative transportation manager, at Sandra.Broadus@uky.edu. 
If you are interested in submitting a proposal for the 2019-2020 fiscal year, please visit the Student Transportation Council webpage on the Transportation Services website. 
UK Transportation Services strives to improve the quality of life on campus by offering responsive, sustainable and reliable access to infrastructure and mobility solutions. To learn more about transportation options, follow Transportation Services on Twitter @UKParking or visit us online at www.uky.edu/transportation.