'They Say in Harlan County'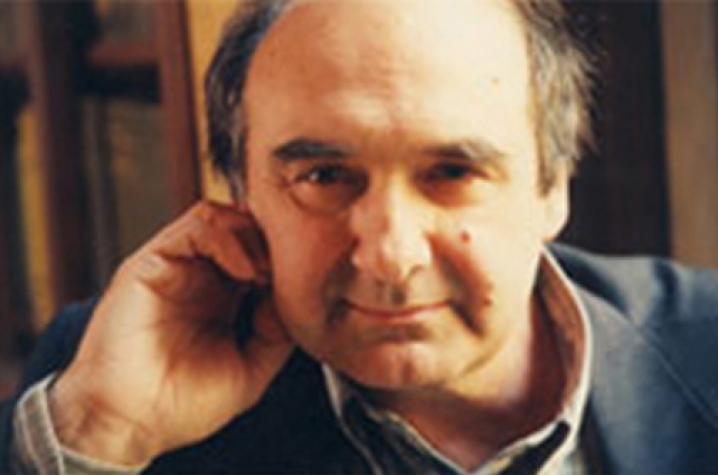 LEXINGTON, Ky. (Oct. 20, 2010) − Harlan County has a rich history from its pioneer period, to the mining strikes, to present day. The county's evolution intrigues not only citizens of the Commonwealth, but spectators and scholars abroad as well, including noted oral historian Alessandro Portelli. Portelli will share his findings on the county from multiple interviews with its citizens at the 27th Edward F. Prichard Lecture scheduled for 3 p.m. Tuesday, Oct. 26, in the auditorium at the University of Kentucky William T. Young Library. The talk, which is free and open to the public, is titled "Thirty years of field work in Harlan County: oral history and dialogue." 
                                                     
Alessandro Portelli is professor of American literature at the University of Rome. His most recent book, "They Say in Harlan County: An Oral History," is based on more than 30 years of interviews with 150 Harlan County men and women who tell the story of their region from pioneer times, through the dramatic mining strikes of the 1930s and 1970s, up to the present.
 
"They Say in Harlan County" is structured as a montage of all the 150 voices -- stoic, outraged, grief-stricken, defiant -- skillfully interwoven with documents from archives, newspapers, literary works, and the author's own participating and critical voice. Portelli uncovers the whole history and memory of the United States in this one symbolic place, through settlement, civil war, slavery, industrialization, immigration, labor conflict, technological change, migration, strip mining, environmental and social crises, and resistance.
 
Portelli's essays on oral history and narrative have appeared in many journals throughout the world. He is author of "The Death of Luigi Trastulli and Other Stories: Form and Meaning in Oral History"; "The Battle of Valle Guilia: Oral History and the Art of Dialogue"; and "The Order Has Been Carried Out: History, Memory and Meaning of a Nazi Massacre in Rome," winner of the prestigious Viareggio prize in Italy.
 
The Prichard Lecture is presented by the UK Libraries and the Louie B. Nunn Center for Oral History.
 
For more information on the 2010 Prichard Lecture, contact Esther Edwards at (859) 257-1742 or e-mail her at eedwards@uky.edu.