Todds Leave Legacy of Being the "Students' President" and "First Mom"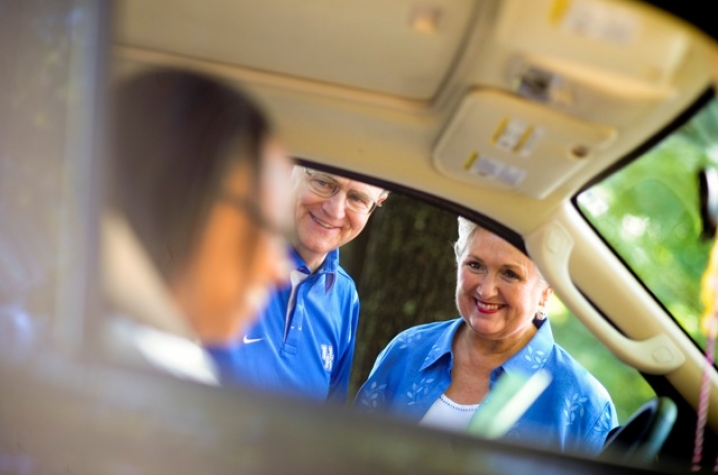 LEXINGTON, Ky. (June 21, 2011) — Lee T. Todd Jr. will admit he's not one for looking back and reflecting. He's been too busy focusing on his job as UK president and all the work and challenges to look back.
But among all the accomplishments, the dizzying array of numbers and statistics that reflect the growth of the University of Kentucky during his tenure as president, Todd always quickly comes back to one thing:
Students.
"The time I've spent with students over the past 10 years will be my brightest memory," Todd said recently when asked about his best times at UK.
Click here for the complete multimedia story.