UK Design Alum 'Goes to Bat' for His Idea on ABC's 'Shark Tank'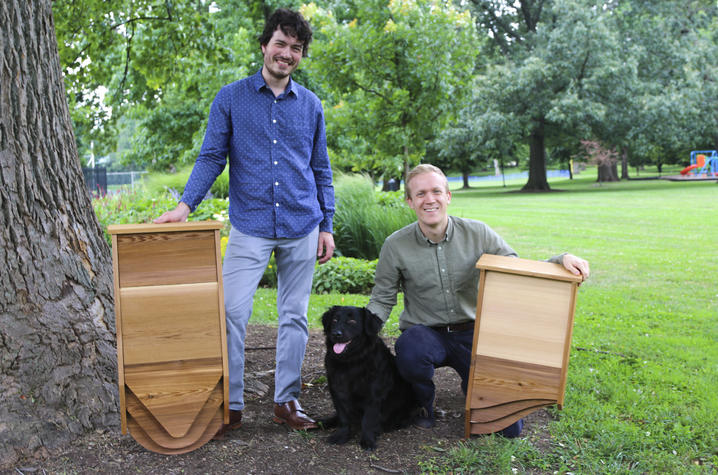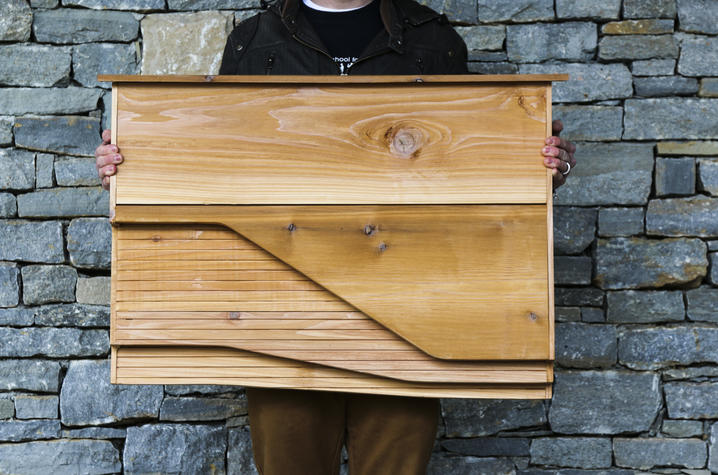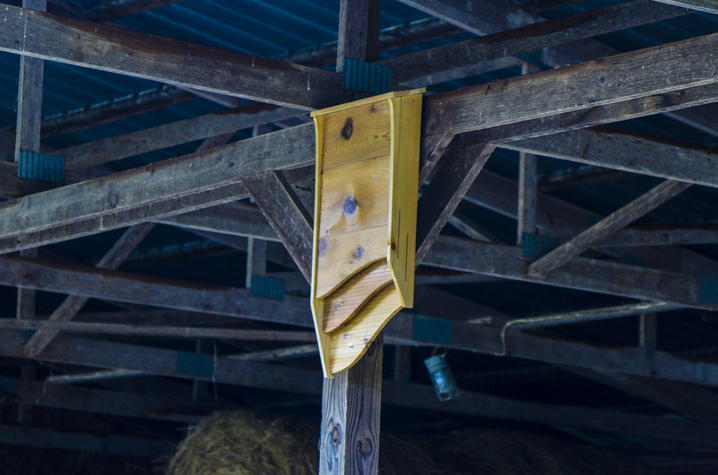 LEXINGTON, Ky. (May 10, 2019) — Getting your undergraduate degree, then building houses — that's a logical step for many recent University of Kentucky College of Design graduates. But houses … for bats?
"It's not at all what I expected to do," said School of Architecture alumnus Harrison Broadhurst with a laugh. "I would say bat houses was at the bottom of the list."
After graduating with his bachelor's degree in 2014, Broadhurst went to work for Nomi Design in Lexington, Kentucky, but also worked with his friend Chris Rännefors in the evenings on their shared idea on protecting the bat population. Then BatBnB was born.
Broadhurst's mother was a science teacher, so she instilled in him a passion for conservation. Rännefors has fond memories of building bat houses with his father growing up. Then what sealed the deal was the ever-growing Zika virus scare that ramped up in 2016.
The Zika virus is transmitted to humans mainly through mosquito bites. "So, we planned some other solutions for how to solve the mosquito problem without having to use chemicals," Broadhurst explained.
Despite it being a rather small niche, there were already bat houses on the market, so Broadhurst and Rännefors reached out to those they feel are the best in the bat business — Merlin Tuttle, founder of Merlin Tuttle's Bat Conservation and who Broadhurst and Rännefors describe as the "Beyoncé of bats," and Rob Mies, former executive director of the Organization for Bat Conservation. From the original ideation stage to multiple rounds of prototyping, the two worked with these consultants to determine the best features to incorporate into their bat house.
OK, one problem solved. The other problem? "Well, bats aren't portrayed well in the media," Broadhurst said. "So, we had the challenge of rebranding bats."
Their goal? To elicit empathy for bats' dwindling population as well as excitement for the problems they can help reduce. From white-nose syndrome — an emergent deadly disease for bats that has spread through a large portion of the United States — to the decline in places for bats to roost, the bat population is facing several factors that could continue to impact its numbers.
To date, BatBnB has shipped more than 1,000 houses to 48 states and seven countries.
The houses, made of Western red cedar, can be hung from the side of a house or barn but need to be in an area that gets six or more hours of sun a day. The interior surfaces of each unit offer gripping grooves for climbing and hanging while a chamber passage inside allows the inhabitants to move from chamber to chamber. Ventilation openings on the sides keep cool air flowing in the lower half while the upper half stays heated, giving bats options for climate control.
Broadhurst and Rännefors are taking their idea even further. The pair will appear on ABC's popular "Shark Tank" series with more than 12 million viewers per episode. 
"Without giving anything away, being on the show was a big validation in many ways." Broadhurst continued, "We had been working on BatBnB for almost two years leading up to the appearance. We came into it thinking regardless of the outcome, just being given the platform to tell people about the vital part bats play in the ecosystem was enough for us to consider this a positive experience."
The show will air Mother's Day — Sunday, May 12 — at 10 p.m. EDT, on ABC.
For more information about BatBnB, visit www,batbnb.com. Readers can use code WILDCAT at checkout to receive 15 percent off the final purchase price.