UK Libraries Dean Carol Pitts Diedrichs to Resign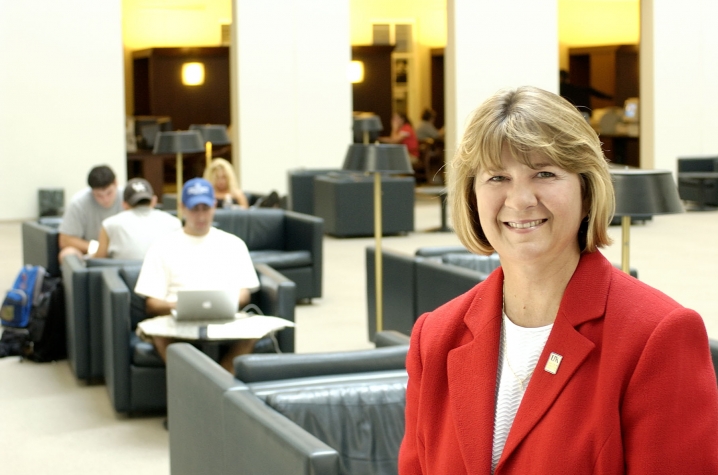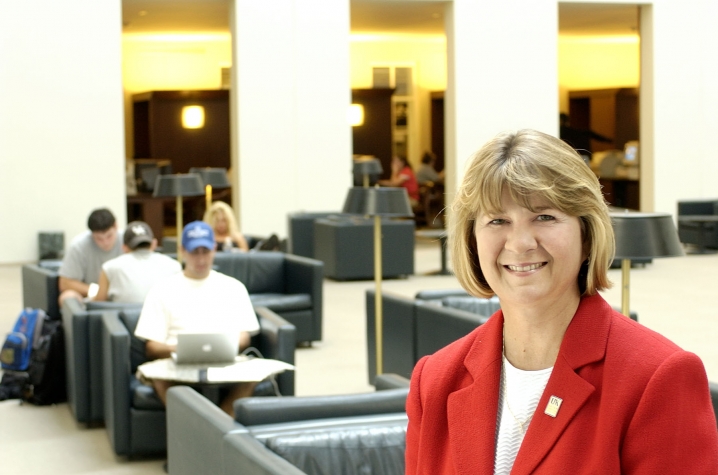 LEXINGTON, Ky. (Oct. 14, 2009) - Carol Pitts Diedrichs, dean of libraries and the William T. Young Endowed Chair at the University of Kentucky Libraries, has announced she will resign that position Jan. 4, 2010. Diedrichs, who was appointed to the post in July 2003, led the university's library system to a position of prominence as one of the nation's leading research libraries.
Diedrichs will leave her position at UK to become director of the Ohio State University Libraries.
"Dean Diedrichs has been an innovative leader of our libraries, always serving the best interests of the patrons even in the middle of budget woes," said UK Provost Kumble Subbaswamy. "We are grateful for her service, and wish her well in her new position."

As dean of UK Libraries, Diedrichs has provided intellectual leadership for the educational and service programs of 12 libraries; administered a budget of more than $21 million; and served as a member of the Provost's Dean's Council.
Considered the ultimate practitioner/scholar in her field, Diedrichs has written and spoken extensively on issues in acquisitions, serials, electronic resources, preservation, collection development, technical services organization and scholarly communication.
 
Diedrichs served for more than a decade as the editor-in-chief of Library Collections, Acquisitions, and Technical Services, one of the premier peer-reviewed journals in the field. Her outstanding record of professional involvement extended to the local, regional and national level. She is a former president of the Association for Library Collections and Technical Services (ALCTS) and held leadership positions in NASIG (North American Serials Interest Group Inc.), the Association of Research Libraries and SOLINET (Southeastern Library Network). In 2008, Diedrichs was named the recipient of the Ross Atkinson Lifetime Achievement Award, recognizing her extraordinary service to the field of library science in the U.S.

Diedrichs holds a bachelor's degree from Baylor University and a master's degree in library and information science from University of Texas - Austin. Prior to coming to UK, she began her professional career as a serials cataloger at the University of Houston Libraries, before becoming head of acquisitions and GEAC acquisitions systems manager. In 1987, Diedrichs moved to The Ohio State University Libraries, where she held several positions including head of acquisitions, assistant director for technical services and assistant director for technical services and collections.
Under Diedrichs' leadership, the UK Libraries added its first information commons known as The Hub at WT's, renovated and consolidated three libraries to form the Science Library, supported the development and enhancement of the Notable Kentucky African Americans database, and developed a nationally recognized digital libraries program.
"Leaving UK is definitely bittersweet as the services and programs of the UK Libraries are critically important to the success of our students and faculty as well as the Commonwealth at large," said Diedrichs. "Returning to OSU is a dream come true for me having spent 16 years there earlier in my career and to have the opportunity to lead one of the great research libraries in the US."
Provost Subbaswamy will appoint a committee to carry out a national search for Dean Diedrichs' successor.