UK Named in CIO Magazine Top 100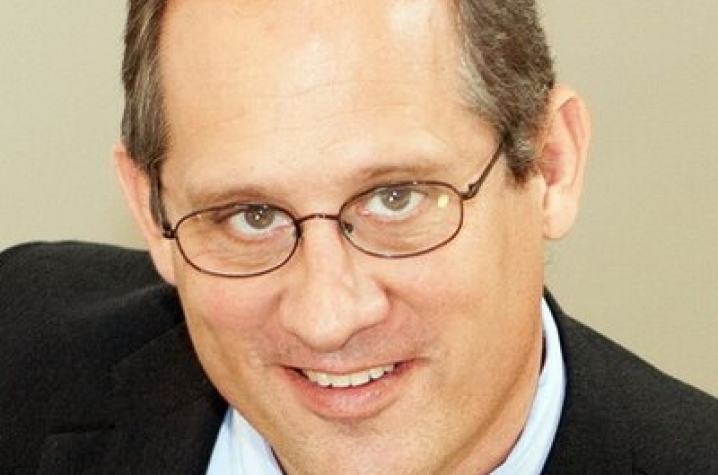 LEXINGTON, Ky. (July 3, 2014) — CIO magazine has named the University of Kentucky as a recipient of a 2014 CIO 100 Award. The awards program, which began in 1987, recognizes "the top 100 organizations around the world that exemplify the highest level of operational and strategic excellence in information technology."
"For 27 years now, the CIO 100 Awards have honored the innovative use of technology to deliver genuine business value," said Maryfran Johnson, the magazine's editor-in-chief. "Our 2014 winners are an outstanding example of the transformative power of IT to drive everything from revenue growth to competitive advantage."
Making the list allows information technology professionals across sectors to highlight their work and share best practices, says Vince Kellen, UK's chief information officer and senior vice provost for analytics and technologies. 
"It is good for the CIO communities in higher education to get connected to industry, and industry back to higher education," he said. "There are practices that flow back and forth, and we have always found that valuable."
Recipients of this year's CIO 100 Award were selected through a three-step process. First, businesses filled out an online application form detailing their innovative IT and business initiatives. Next, a team of external judges (many of them former CIOs) reviewed the applications in depth, looking for leading-edge IT practices and measurable results. Finally, CIO editors reviewed the judges' recommendations and selected the final 100.
Executives from all of the winning organizations will be recognized at the CIO 100 Symposium and Awards Ceremony, to be held Aug. 19 at the Terranea Resort in Rancho Palos Verdes, California.
Coverage of the 2014 CIO 100 Awards will be available online at CIO.com on Aug. 1 and in that day's issue of CIO magazine.
UK Analytics and Technologies (UKAT) highlighted the university's commitment to improving student success in the CIO 100 Award application. The application described how UK is able to better engage with students, quickly provide decision makers with the information they need and predict student behavior by leveraging its industry-leading use of in-memory analytics and mobile development.
UKAT's big-data analytics platform helps the university analyze student engagement, pinpoint segments of concern for advisor interaction and widely share analytics and visualizations regarding various aspects of student success. Their next-generation mobile strategy is to improve student success and retention by utilizing and integrating high-speed big data analytics directly into the use stream of the student experience. The UKMobile app provides an array of features that enable students to manage their academic and financial data while on the go.
 
CIO magazine is published by IDG Enterprise, a subsidiary of International Data Group (IDG).
MEDIA CONTACT:  Keith Hautala, keith.hautala@uky.edu