UK Receives 2015 Community Engagement Classification from the Carnegie Foundation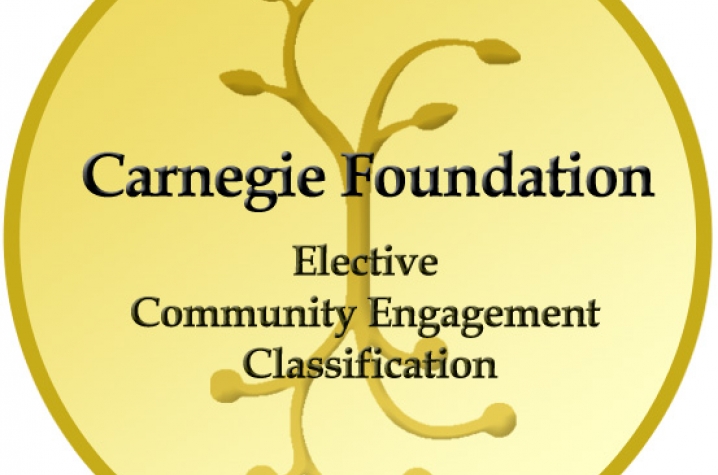 LEXINGTON, Ky. (Jan. 8, 2015) — A special message from University of Kentucky President Eli Capilouto:
"No person will make a great business who wants to do it all himself or get all the credit."
– Andrew Carnegie
For 150 years, the faculty, staff, students and alumni of the University of Kentucky have held an abiding commitment to the University's central tenet of service to others. UK's engagement is multi-faceted and manifest in the rich breadth and depth of our daily work.
It's evident in the myriad ways we prepare graduates of exceptional quality and character.
It's defined by our work to advance the understanding of general and complex topics, while pioneering new concepts and thought processes.
It's enriched by the scholarship and creative arts that shape our humanity and stir our souls.
And it guides our work in – and with – the countless individuals and communities we serve and uplift on our campus, across the Commonwealth and throughout the world.
You are the reason the University of Kentucky is such a remarkable institution.
And because of you, I'm proud to share that at the end of the fall semester, the University of Kentucky received a letter from the Carnegie Foundation for the Advancement of Teaching notifying us that we received the 2015 Community Engagement Classification.
The recognition distinguishes UK as one of only 361 institutions that now hold this classification. And it acknowledges the values birthed in our land-grant heritage, which have evolved in exciting and innovative ways across all departments, units and centers on our campus.
The legacy we leave -- aligned with our covenant to improve the well-being of those we touch and teach -- provides the foundation for priorities that promote student, faculty, and staff engagement with communities across the state, nation, and world.
The Carnegie Foundation commended us for the "alignment among campus mission, culture, leadership, resources, and practices that support dynamic and noteworthy community engagement." From our 18 colleges and professional schools to the initiatives led by our students; and from our faculty and staff's creative interventions to our work supporting schools, community organizations and regional workforce programs, it is clear that our fate and that of the Commonwealth are profoundly linked.
On behalf of the entire campus, I want to congratulate and express our sincerest appreciation to the committee of faculty and staff that labored for several months to compile, draft and finalize our application. I want to specifically recognize Dr. Katherine McCormick, Associate Professor in the College of Education, for leading this important initiative. It was her admirable patience, unyielding determination and willingness to champion our work that led to the classification. The entire campus owes Dr. McCormick and her team our deepest appreciation.
As our sesquicentennial nears, I want to encourage everyone to recognize and celebrate our commitment to those we touch and teach. Our service to others serves humanity. Our work in and with community enables a shared pursuit of a brighter tomorrow. We are deeply proud of the work of the UK family, and honored to be recognized by the Carnegie Foundation in this way,
It has been and will remain a special privilege for the University of Kentucky to serve the better interests of the Commonwealth for many years to come.
For more information on the Carnegie Community Engagement Classsification, visit http://nerche.org/index.php?option=com_content&view=article&id=341&Itemid=92; and for more information about UK's application for the classification, visit http://www.uky.edu/provost/current-major-initiatives/carnegie-foundation-community-engagement-reclassification; and to hear from committee chair Katherine McCormick, visit the UKNow story at http://uknow.uky.edu/content/uk-receives-2015-community-engagement-classification.