UK Will Continue to Recycle Paper Products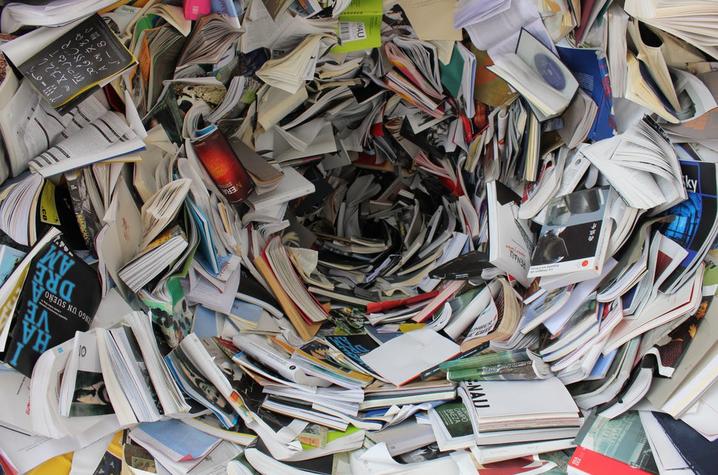 LEXINGTON, Ky. (May 17, 2019) — The University of Kentucky will continue to accept paper and paper products* as part of its general recycling program. This means there are no changes to what can be placed in all the general recycling containers throughout campus.
By the end of the month, UK's mixed recycling will be processed at a facility near Cincinnati. The new processor has secured markets for all the materials collected in the thousands of "All in One" recycling containers located across campus.
This change in the recycling processor comes in response to Tuesday's announcement that the Lexington Recycling Center was temporarily suspending recycling of paper and paper products. The change is anticipated to be temporary and UK is optimistic that it can resume a partnership with the Lexington Recycling Center when they establish new markets for mixed paper.
There will be no interruption to UK's recycling services leading up to the processor transition. These changes have no impact on UK's confidential paper recycling program which includes protected health information (PHI). This service is contracted through a vendor with the capacity to shred the material onsite, provide certificates of destruction and recycle the paper.
"UK's recently adopted Sustainability Strategic Plan established a target of diverting 50 percent of our waste stream from the landfill by 2022. Paper and paper products are a significant part of this stream so this move allows us to maintain momentum toward our diversion goal and prevents the need for large scale changes to our recycling infrastructure," UK Sustainability Coordinator Shane Tedder said.
For more information or questions about what is recyclable through UK's recycling program, contact the UK Recycling office through email at recycle@uky.edu, call at 859-257-6234, or visit their website at http://www.uky.edu/facilities/cppd/services/facilities-services/recycling
*Paper products include white office paper, magazines, posters, cardstocks, color paper, envelopes and folders, cereal and cracker type boxes, paper towel tubes and junk mail.