U.S. Army Veteran Studies Public Health to Help Fellow Service Men and Women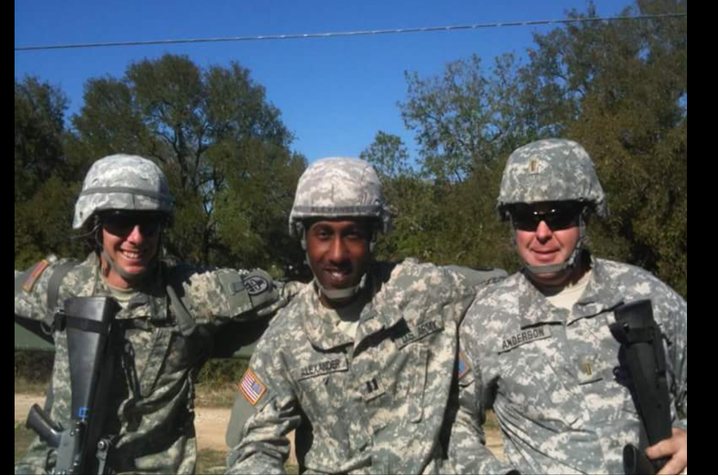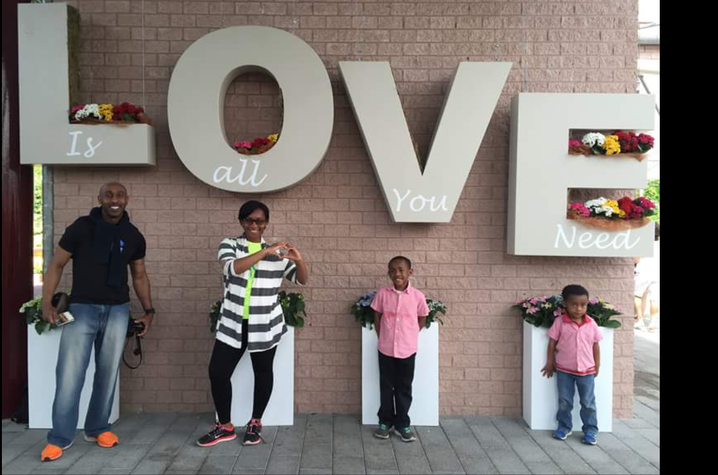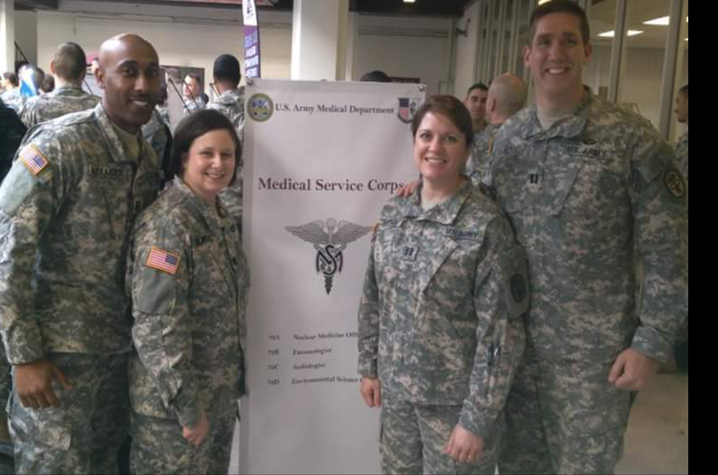 LEXINGTON, Ky. (Nov. 8, 2017) – What inspired Ahmad Alexander to study public health? The knowledge that more experience in the field would enable him to help other military members. But, public health isn't his introduction to health and wellness. He has a degree in communicative disorders and a clinical doctorate in audiology. During his time as an officer in the United States Army, he worked in Public Health Command, formerly known as the Center for Health Promotion and Preventive Medicine, preventing hearing loss among military members, military dependents and retirees.
Capt. Alexander enlisted in the U.S. Army nearly 20 years ago. He had a few years break in his service as he focused on his audiology graduate degree. He views his eight years of enlisted service, plus his seven years as an Officer, as essential experience, a benefit to his current studies and the work he hopes to do in the future. "Having experienced the military way-of-life and having seen firsthand how injuries occur, especially those that could have been prevented, gives me a foundation and better understanding that helps not only I as a provider but will also help the soldiers and families that I work with every day," he said.
Currently, in his second year of the Master of Public Health program at the University of Kentucky College of Public Health, Alexander has had the opportunity to learn more about health behavior, health care systems and how health departments operate. Dr. Tyrone Borders' course on health care systems and organizations helped Alexander develop an understanding of health care settings from a different perspective, that of a patient instead of a clinician. A course on health behavior with Dr. Mark Swanson was a turning point in helping Alexander gain more knowledge on why individuals and populations perform certain behaviors. Visits to local health departments provided opportunities to see how these organizations address health issues in their communities. He's also had the chance to speak with, and learn from fellow veterans in the college, including Dr. Richard Ingram. 
Like most students, Alexander says his experience in the current graduate program is different than what he remembers from undergrad. "During undergrad I felt like I was going through the motions due to a lack of focus, but having obtained a significant amount of work experience, a growing family and being much older, I see the value in education and knowing that what I'm learning will be applicable to my career," he said.
Students like Alexander are central to the goals of the College of Public Health, which include providing more nontraditional students with opportunities to re-enter the classroom and share their experiences with other students. "Veterans bring with them a wealth of real-life experience; their presence in the classroom enhances learning across the curriculum," said Donna Arnett, dean of the College of Public Health said. "Our institutional commitment to diversity and inclusivity drives our desire to offer flexible graduate degree programs that fit the lives of our students.  We are lucky to have students like Ahmad who choose to continue their education with the College of Public Health."
Lexington is the place Alexander and his family have felt most at home. In fact, Lexington is the first place that he and his wife have been stationed that they've seriously discussed settling down in with their three children, after retirement. Before that happens, however, Alexander will finish his degree in May and move to Aberdeen, Maryland, where he will complete his next assignment utilizing his new degree.
In the future, Alexander hopes to serve as a liaison between the U.S. Army Hearing Program and the Department of Defense and hopes to one day serve as a Regional Audiology Consultant for other audiology service members as well as a leader to those within the Medical Service Corps.