VIDEO: UK Alumna Hannah Ellis Building on Success in Nashville
Video produced by UK Public Relations and Marketing. To view captions for this video, push play and click on the CC icon in the bottom right hand corner of the screen. If using a mobile device, click on the "thought bubble" in the same area. 
LEXINGTON, Ky. (April 5, 2017) — Hannah Ellis has been a true blue fan her entire life.
Growing up in the small town of Campbellsville, Kentucky, rooting for the Wildcats was instilled in her from a young age. Her love for the Cats continued to grow when she decided to attend the University of Kentucky. As Ellis studied integrated strategic communication in UK's College of Communication and Information, she finally understood what it was like to experience the Big Blue Nation (BBN) first hand.
Upon graduation, Ellis' dreams led her out of her comfort zone of the Bluegrass State she loved and to the city of Nashville to purse her long-desired career in music. She is currently working on recording her debut EP (extended-play recording), which should be released this summer. Recently we talked to Ellis about what her life and career in Nashville is all about and why she still treasures her UK experience.
UK: What was your reaction when you found out your song "You Were Never Gone" was going to be featured on the hit MTV show "Teen Wolf"?
Ellis: I won't lie, I was very excited. That is one of the biggest outlets that a song of mine has been played on, and I was so honored it was used in such a poignant moment in the show. The feedback I have received since the episode aired has been nothing short of amazing. 
UK: Was there a certain epiphany type moment when you realized you were set on moving to Nashville or was it a gradual plan throughout college?
Ellis: I would definitely say it was an epiphany type moment. It happened a few months before I graduated high school and I cried and told my parents I felt called to pursue a career in music. And they backed me 100 percent. 
UK: What were you most apprehensive/nervous about when deciding to leave the comfort of your home state and pursuing your dreams in Nashville?
Ellis: If I am being honest I think the fear of failure. That somehow my music and artistry wouldn't measure up and I would have to end up going home defeated. Once I got to Nashville I realized it doesn't work that way, and that I had a lot more say in my success than I thought. 
UK: What is the most surprising thing you've experienced living in Nashville that you didn't anticipate?
Ellis: How tight-knit the community is. I expected it to be so competitive it would be hard to make and keep friends, but everyone cheers for each other and only wants the best for their peers. It is truly a family in country music. 
UK: When you're not working on your music what is your favorite hobby?
Ellis: This sounds silly, but I love scrapbooking. I see life as one big adventure, but sometimes it's the little moments that you look back and are so grateful that you captured them. 
UK: When stress starts to build, what is your favorite way to clear your head and relax?
Ellis: I would say it's a pretty even three-way split between working out, getting lost in a fiction novel or cooking basically anything. 
UK: What country music star do you look up to and admire most?
Ellis: Although she is a pop star now, I have always admired how connected Taylor Swift has always stayed to her fans, and how true she stays to herself. I believe she is both a smart business woman and a talented and kind person. 
UK: What has been the biggest obstacle you've had to overcome when working on your first album?
Ellis: Paperwork, LOL. People do not know how much goes in on the back end to make sure everything is done right and everyone involved is taken care of. Making the music is the fun part. 
UK: Thus far in your career what are you most proud of?
Ellis: The songs I am about to release this year. I have fought so hard to find and become the artist that I am and to know what I want to say to my fans, and now I am so ready for everyone to hear what we have been working on. 
UK: How did your education/experiences at UK prepare you for your career in Nashville? 
Ellis: The idea that nothing comes without hard work. I took some classes in college that were probably out of my league, but I fought hard to get the grades and learn as much as possible. The music industry requires that type of diligence and tenacity or it would become very frustrating very fast. 
UK: Looking back at your time spent at UK what are some of your favorite memories? 
Ellis: Oh, man. I have a list of people you could ask, LOL. No, honestly just nights I spent with my friends learning who I was and making memories that shaped me. I would never trade those years for anything and I will forever be grateful for the education I was provided in and out of the classroom at UK. 
This video is part of a bi-monthly UKNow series. We want to tell "see blue." stories about our alumni to show how the University of Kentucky prepares students to succeed after graduation. If you know of any UK alumni who should be featured, please email us. We might choose your suggestion for our next "see blue." alumni story on UKNow.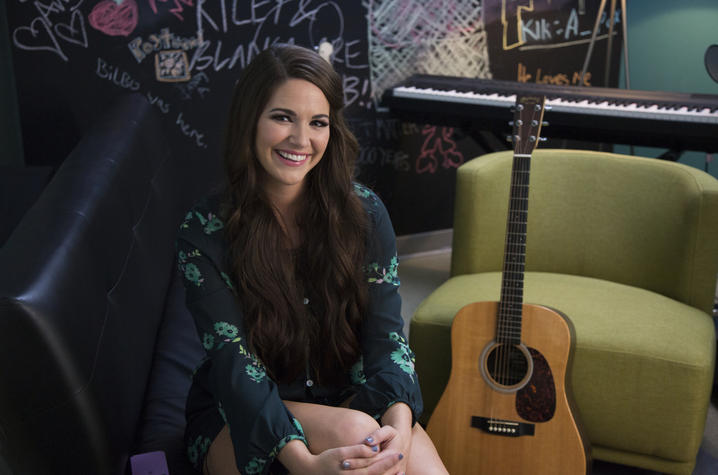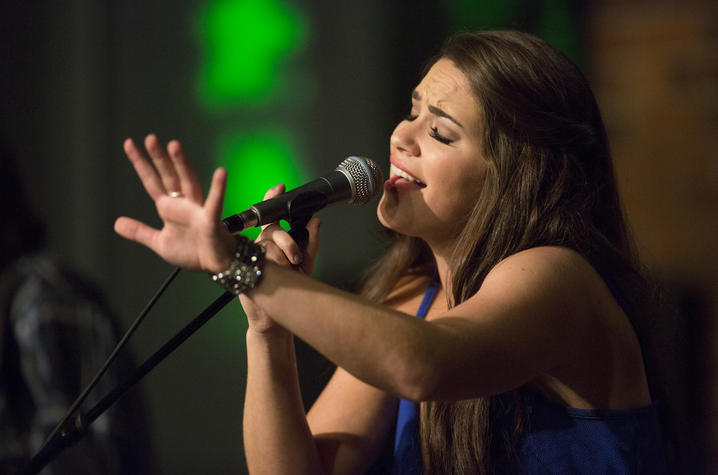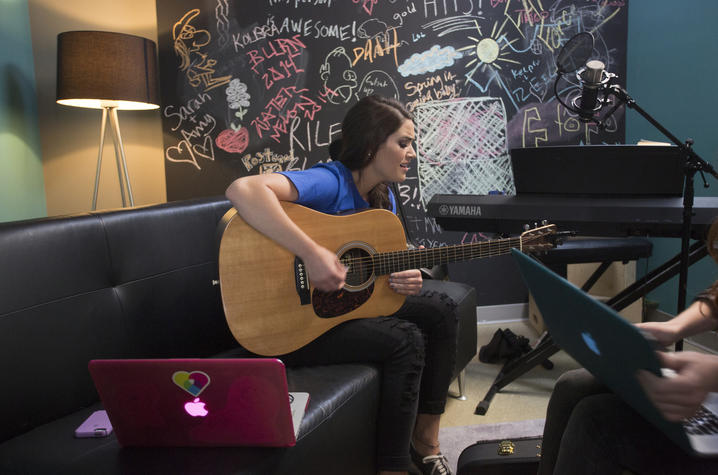 UK is the University for Kentucky. At UK, we are educating more students, treating more patients with complex illnesses and conducting more research and service than at any time in our 150-year history. To read more about the UK story and how you can support continued investment in your university and the Commonwealth, go to: uky.edu/uk4ky. #uk4ky #seeblue