Workshop Helps Adults Go Back to School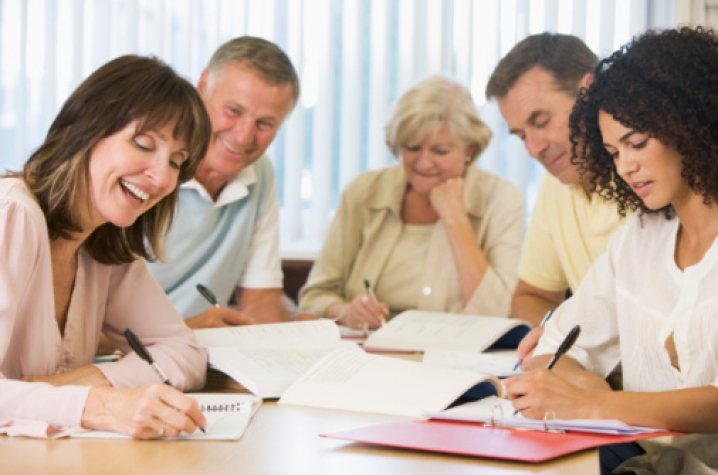 LEXINGTON, Ky. (Oct. 21, 2010) − The University of Kentucky's office of Adult Student Services will hold its free Back to School workshop for adults 7-9 p.m. Thursday, Oct. 28 in the UK Student Center Small Ballroom. The event is for adult students who are interested in going to college for the first time or finishing their college degrees. Participants will find information on undergraduate and graduate admissions, financial aid, academic advising, adult student services, and Bluegrass Community and Technical College. The event is free and open to the public.

For adults returning to school, a college degree may mean the achievement of a life-long dream, not to mention better job prospects. Current economic conditions are a reminder to Kentuckians that education makes job seekers more competitive, and that many good jobs demand a college degree.

Participation in UK's Back to School workshops for adults has significantly increased since the program began in 2005.
"There are people there of every age, people there with their kids, and many of them are scared," said Jerry Price, coordinator of Adult Student Services. Program Director Cecile McKinney explains that participants are often anxious about returning to school, because they are already busy with full-time jobs and families.

"Their knees are knocking, probably more than a high school student," said McKinney. "They know the impact this may have on their time and finances. Many adults need flexibility in taking classes, such as those taught in the evening, weekend, online or at a nearby location."

But for those who stick with it, the hard work of getting a college degree as an adult pays off. Karyl Mohrmann, a retiree who is close to finishing her degree, nearly finished her UK education in the 1990s but had to stop just shy of graduation due to health reasons.

"I wanted to learn, I wanted to open job opportunities, and I looked forward to the social setting of meeting and learning about people in different walks of life," Mohrmann said. She is now within two courses of finishing her degree. "Now, at 58, I have retired, but still wanted to complete my degree and be able to say I am a graduate of UK and give myself that sense of completion," she said.

Price said a big issue for adults going to college is the cost of financing their education. The Back to School workshop gives participants plenty of information on applying for loans and scholarships. Participants can get information on the Free Application for Federal Student Aid (FAFSA) at the event.

Participants can also learn more about Project Graduate, a statewide program designed to help people who began their UK degree, earned 90 or more credit hours, but didn't graduate. So far, 77 adult students have gotten their UK degrees through Project Graduate since the program began in 2007.

Back to School workshop participants will also learn about the resources available in UK's office of Adult Student Services. The office is the key contact for students ages 25 and older. It's open 9 a.m. to 7 p.m. Monday-Thursday, 9 a.m. to 6 p.m. Friday, and Saturdays by appointment.
"We cater to working students, parent students, veteran students - all non-traditional students," Price said. "Whatever their needs are, we address them."

Price said between 6,000 and 7,000 adult students are enrolled at UK each semester, taking about 10,000 course sections. That's more than 20 percent of the total student body.

Parking for the Back to School workshop is available in UK's Parking Structure 5 on Limestone. Participants should take the walkway over Limestone to the UK Student Center.

Those interested in the Back to School workshop must register by Oct. 27. To register or get more information on the event, call (859) 257-3802 or (866) 900-4685, or visit http://www.uky.edu/AdultSS/contact.htm.