Workshops Provide Job Hunting Tools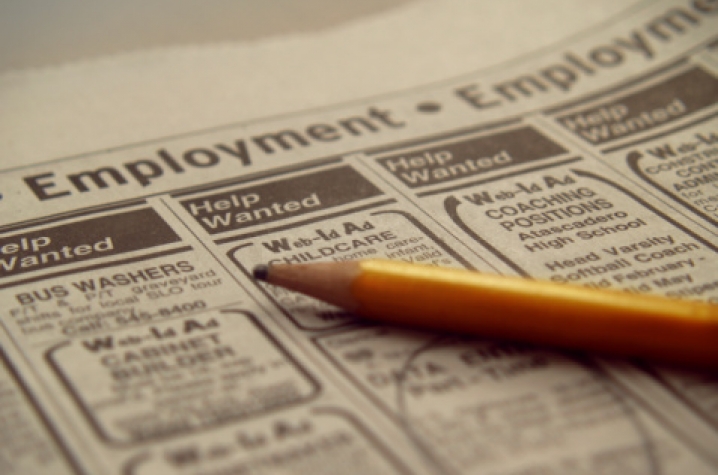 LEXINGTON, Ky. (March 28, 2011) − With technology updates and changes in the economy, the job market is constantly being altered. It can be a challenge to adjust to all of these transformations while advancing professionally at the same time. The UK Alumni Association offers Alumni Career Services, with events every month to help UK students and alumni understand these changes and develop their careers. Upcoming events include a LinkedIn workshop, Third Thursday Professional Development Series, and a Monthly Teleconference Series.
LinkedIn is often described as a more grown-up, professional version of Facebook. A large percentage of recruiters are using it to recruit and research potential job candidates. Job hunters, in turn, are using LinkedIn to research companies, search for open positions and network. The LinkedIn workshop on Saturday, April 2, will teach UK students and alumni how to use LinkedIn to advance their careers, network and search for jobs. From 10 to 11 a.m., students and alumni will learn about LinkedIn through a presentation given by Alumni Career Counselor Kelly Higgins. She will offer LinkedIn tips to help enhance participants' online presence. After the presentation, career counselors will be available from 11 a.m. to noon to provide individual LinkedIn assistance.
"LinkedIn is one of the largest professional networking sites. It is a free marketing tool that connects employers, recruiters and professionals alike," said Higgins. "This social media resource promotes professional development and assists the job search process. LinkedIn is a great place to do your detective work — like researching companies, employers and industries. Networking is the number one way to land a job, and LinkedIn assists the professional networking process."
At the workshop, students and alumni will receive information on why people need to utilize LinkedIn, how to set up an account, how to use LinkedIn for job searches, and how recruiters are using it. The presentation will reveal that LinkedIn is important in advancing a person's career, because in today's job market LinkedIn is the way to market and brand yourself.
"All professionals, no matter what stage they are in their careers, need to be using LinkedIn as part of their professional development, networking and job search strategies," said Caroline Francis, a career counselor for UK Alumni Career Services.  
Francis describes LinkedIn as "networking for introverts," because those who are shy can use LinkedIn as an introduction tool to network and make contacts without going outside of their comfort zone. It is not as intimidating as talking face-to-face.
Another event offered by Alumni Career Services is the Third Thursday Professional Development Series. Open to UK alumni as well as members of the community, it provides career learning and networking opportunities. The next two Third Thursday events will be from 6 to 8 p.m. on April 14 and May 19. The cost for UK Alumni Association members is $5, or $8 for nonmembers. The April 14 event, at the King Alumni House, will be about managing work and life responsibilities. The May 19 series, at the Hilton Lexington Green, will introduce participants to speed networking.
The Third Thursday Professional Development Series was started to provide UK alumni with more networking opportunities. Each session kicks off with food and networking, then a speaker or panel on a professional topic. The night wraps up with food and more networking opportunities. Videos of past speakers can be viewed online.
Finally, Alumni Career Services' Monthly Teleconference Series, led by Francis and Higgins, allows UK alumni to call in once a month from anywhere in the world to share their job experiences, talk about what they are seeing in the job market, and gain advice and insight. Each teleconference is held on the third Friday of each month from noon to 1 p.m. The next teleconference will be April 15, when Francis and Higgins will share secrets on job search strategies. The May 20 teleconference will provide alumni with information on how to network like a pro.
To register or to learn more about the LinkedIn workshop, the Third Thursday Professional Development Series, or the Monthly Teleconference Series, visit the UK Alumni Association's Alumni Career Services Web page or contact Francis at cfrancis@uky.edu.