Commerce Lexington and Gatton College Offer Executive MBA Scholarship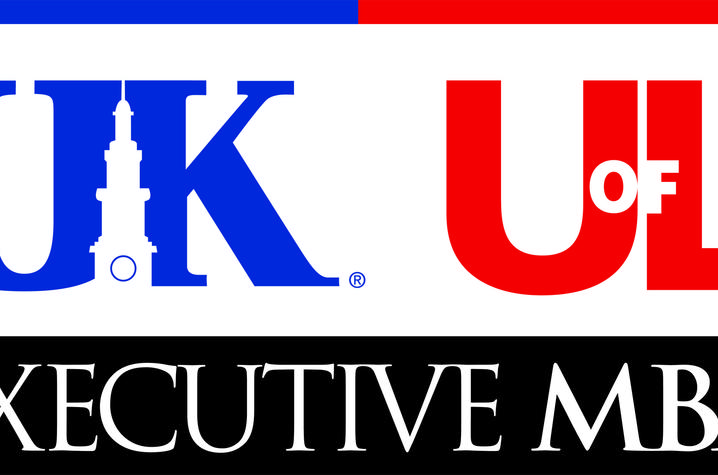 LEXINGTON, Ky. (Feb. 16, 2016) — Through a partnership formed between Commerce Lexington Inc. and the University of Kentucky's Gatton College of Business and Economics, a scholarship in the amount of $15,000 will be available to a Commerce Lexington member to help eliminate a portion of the cost of the UK/UofL Executive MBA program, beginning in August 2016. The goal is to provide an opportunity for an advancing corporate leader to demonstrate their desire to improve the economic environment of Central Kentucky, while furthering their own personal development.
For many years, Commerce Lexington has recognized the importance of nurturing leaders by providing leadership and professional development opportunities to individuals in our community and region through its Leadership Lexington and Leadership Central Kentucky programs. The opportunity for a Commerce Lexington member to receive a scholarship for the executive MBA program is an extension of the chamber's commitment to developing strong corporate leadership in our region.
UK and the University of Louisville recently partnered to create a first-rate Executive MBA program that helps participants gain hands-on skills and real-world knowledge applicable to a variety of challenging work situations, while supporting personal and career growth, as well as leadership development. The goal is to help up-and-coming business professionals within a company develop the confidence and knowledge they need to take the next step in advancing as a leader in their field.
The scholarship application deadline is March 15. To qualify for the scholarship, those Commerce Lexington members must complete an application that includes an essay outlining how their participation in the program would benefit both themselves and Central Kentucky as a whole. The scholarship application is available online, with a submission deadline of March 15, 2016. Additionally, the scholarship candidate must meet all the admission criteria for the UK/UofL Executive MBA program detailed on their website.
Scholarship applications will be reviewed by both representatives of Commerce Lexington and the Gatton College, and a recipient will be recommended to the EMBA Admissions Committee, who will then make the final determination. For more information about the Commerce Lexington EMBA Scholarship opportunity, call 859-226-1611.  For questions about the UK/UofL Executive MBA program, call 859-257-3741.
MEDIA CONTACTS: Terrance Wade, terrance.wade@uky.edu, 859-257-8716; Carl Nathe, 859-257-3200; carl.nathe@uky.edu; Ann Mary Quarandillo, 859-257-0750; annmary.q@uky.edu.