Kentucky Cancer Registry Uses Power of Data to Fight Disease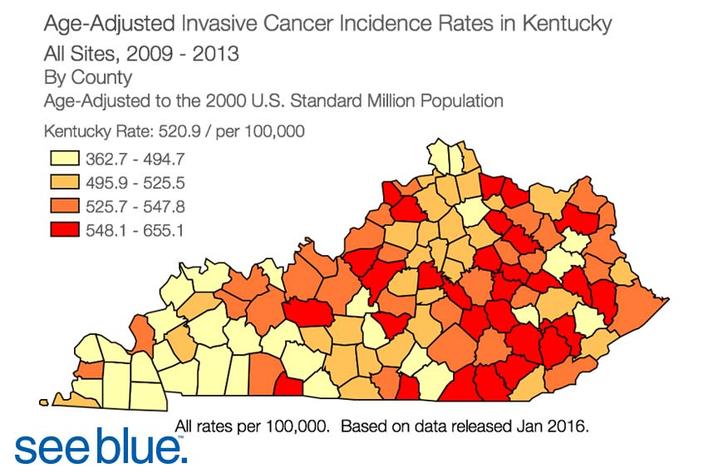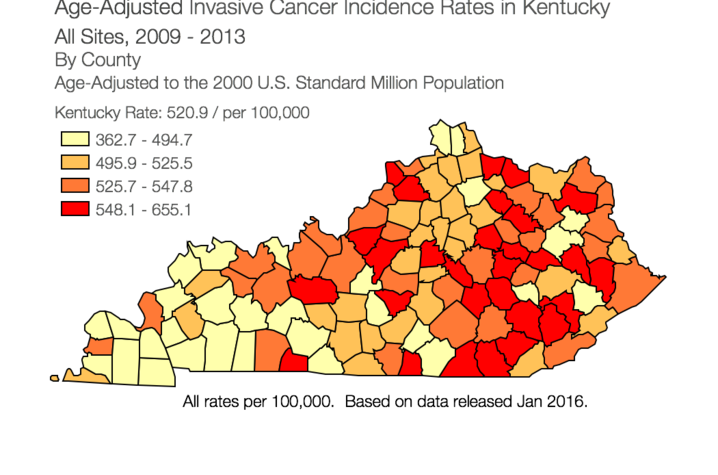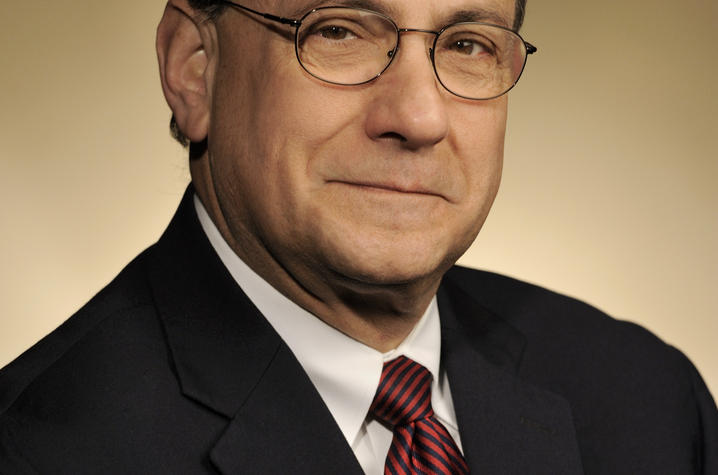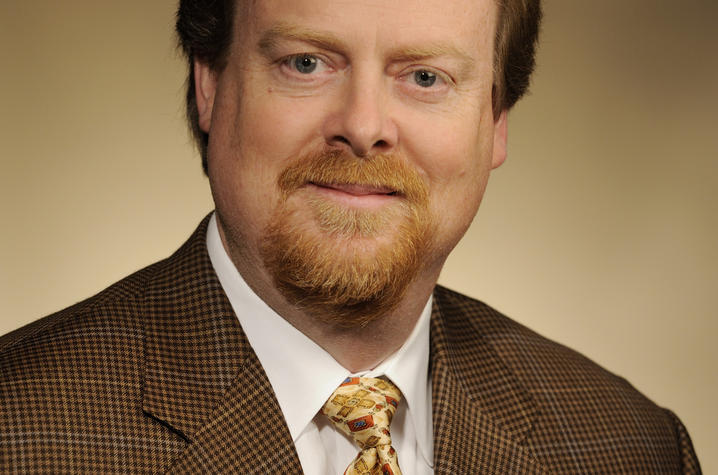 LEXINGTON, Ky. (Sept. 27, 2016) – When most people think of the "fight against cancer," mental images of doctors counseling patients or white-coated researchers looking through a microscope often come to mind.
However, clinicians and researchers across the country wouldn't be able to make major strides forward in cancer care without the critical information provided by cancer registries.
In the Commonwealth, the Kentucky Cancer Registry (KCR) has been dedicated to providing medical personnel with valuable cancer data for 30 years. Originally beginning as a voluntary reporting system in 1986, the KCR has grown into a robust, unique registry that catalogs uniform data on approximately 29,000 cases of cancer occurring in Kentucky citizens each year.
KCR was selected in 2000 to join the National Cancer Institute's Surveillance, Epidemiology and End Results (SEER) program, a group considered to be among the most accurate and complete population-based cancer registries in the world. KCR is currently one of only 17 SEER cancer registries in the country.
Housed at the University of Kentucky Markey Cancer Center, the registry is overseen by Director Thomas Tucker, who also serves as associate director for cancer prevention and control at Markey and associate professor of epidemiology in the UK College of Public Health. Tucker has been working with the surveillance program since its inception, an era when cases were mailed to the registry via paper forms and manually edited.
"The Kentucky Cancer Registry has evolved quite a bit over the years," Tucker said. "In the beginning, if data errors were found, we had to go back to the source hospital and pull the patient's chart a second time to correct the errors. Now, cases are entered directly from the chart into a state-of-the-art computer program and hundreds of edits are automatically run to ensure data accuracy while the chart is open and being abstracted."
Tucker also noted that registry data standards have change over time as cancer experts' understanding of the disease has progressed.
"Even how we define cancer changes as our knowledge and understanding of the disease evolves," he said. "For example, the way we define and classify hematopoietic cancers has changed significantly in the past 10 years."
Using a sophisticated informatics method called Natural Language Processing, the KCR now receives pathology reports in real time from all of the pathology labs that see histologic material from Kentucky cancer patients. Many patients have no time to waste in pursuing their best option for treatment. That's where the real-time pathology reports become especially important, says Eric Durbin, director of cancer informatics for KCR.
"For example, in late stage lung cancer patients, median survival time is between eight and nine months," Durbin said. "If you're going to recruit those patients into a study, you have to get to them quickly. Using the electronic pathology reporting for patients seen at the University of Kentucky, we know about their cancer diagnosis almost at the same time as their physician. It gives us an opportunity to reach out to those patients and determine if they're interested in enrolling in a trial."
In addition to providing data on cancer patients, the KCR also serves as a "virtual population-based tissue repository." By keeping track of electronic pathology reports for every cancer patient, KCR is able to locate the tissue taken from patients at the time of their surgery or biopsy. These tissues can be invaluable for specific research projects. 
Though tissue repositories exist across the country, the KCR is unique in that its data is truly population-based.
"This process allows us to generalize the findings from individual studies to the underlying population, and that dramatically elevates the science." Tucker said.
KCR is one of five other registries in the country to receive funding from the National Cancer Institute to develop the process behind using a registry as a virtual population-based tissue repository.
The registry has grown tremendously since its launch. In 1986, only about 60 percent of Kentucky hospitals were voluntarily reporting their cancer cases. In1990, the Kentucky General Assembly passed a law making KCR the official population-based cancer surveillance program for the state and mandating reporting to the system. The KCR has been recognized for its completeness, accuracy and timeliness on a national level, including being one of only six U.S. population-based registries to earn a gold certification from the North American Association of Central Cancer Registries every year since the certification program was initiated in 1997.
The registry has played an important role in aiding researchers and clinicians throughout Kentucky, and Tucker says it will continue to be a major part of the cancer center's efforts to reduce the burden of cancer in the state.
"If you can't see where incidence is occurring, you can't allocate resources to address the problem, and you won't be able to see if your efforts to reduce the cancer burden are being effective," Tucker said. "The registry is the eyes of our public health effort to control the cancer burden in the Commonwealth."
UK is the University for Kentucky. At UK, we are educating more students, treating more patients with complex illnesses and conducting more research and service than at any time in our 150-year history. To read more about the UK story and how you can support continued investment in your university and the Commonwealth, visit uky.edu/uk4ky. #uk4ky #seeblue
MEDIA CONTACT: Allison Perry, (859) 323-2399 or allison.perry@uky.edu
UK is the University for Kentucky. At UK, we are educating more students, treating more patients with complex illnesses and conducting more research and service than at any time in our 150-year history. To read more about the UK story and how you can support continued investment in your university and the Commonwealth, go to: uky.edu/uk4ky. #uk4ky #seeblue