Loria to Present Gender-Based Cardiovascular and Metabolic Research at 2015 APS Conference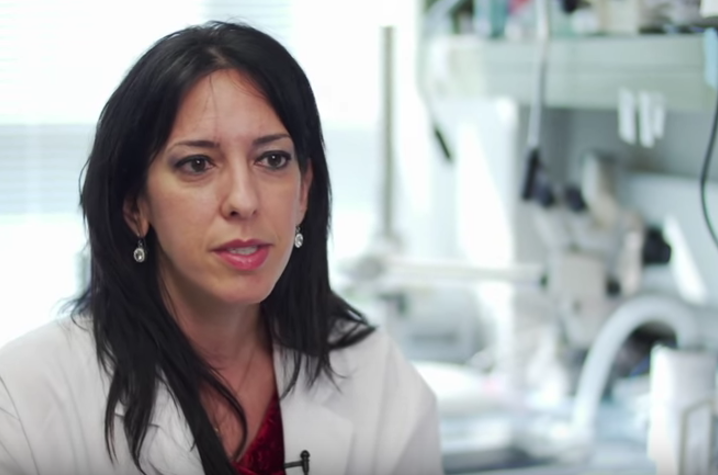 LEXINGTON, Ky (Nov. 16, 2015) – Analia Loria, assistant professor of pharmacology and nutritional sciences at the University of Kentucky, will be a featured presenter at the First Physiology and Gender Conference organized by the American Physiological Society this week.
At the conference, Loria will be discussing her research on the susceptibility of rodents to develop cardiovascular disease and metabolic syndrome in adulthood after being exposed to high-stress situations early in life. Loria utilizes animal models to study the effects in the cardiovascular system to mimic children that have been exposed to psychosocial stresses such as abuse, neglect, parental loss and other traumas. The stress, in addition to challenging the animals with a high-fat diet, leads to the manifestation of obesity, diabetes and other components of metabolic syndrome.
Loria has found that as a result of the combination of emotional stress and unhealthy diet, female rodents show worse outcomes than male rodents.
This is important since studies in humans have shown that female subjects have a poorer response to stresses than male subjects, making them more susceptible to these health issues.
Loria's research is funded through the National Institutes of Health. The American Physiological Society Symposia will meet Nov. 18-20 in Annapolis, Maryland.