World Music Concert Transports Audiences From Kentucky to Southeast Asia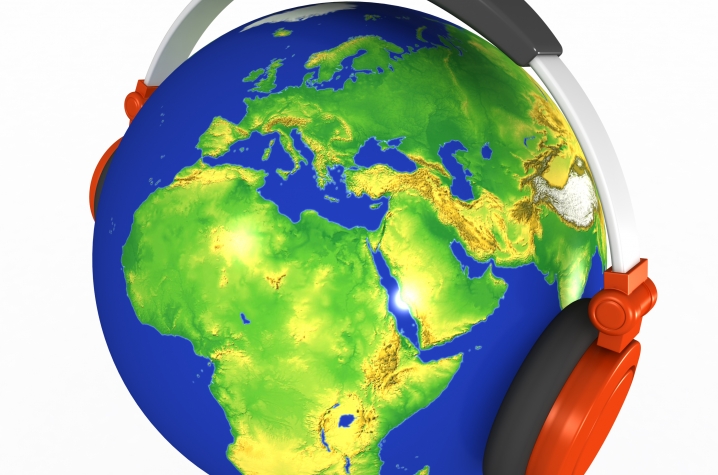 LEXINGTON, Ky. (April 26, 2016) — Join the University of Kentucky School of Music for an evening of world music and dance from Kentucky, Africa and Southeast Asia at the UK World Music Concert beginning 7:30 p.m. Thursday, April 28, in the Singletary Center for the Arts Recital Hall. The concert is free and open to the public.
The UK World Music concert always represents music and dance from multiple continents, and this semester's show follows that tradition!
This spring's concert will open with the UK Bluegrass Ensemble, led by Ellyn Washburne, who will play traditional Appalachian, gospel and folk favorites including "Shuckin' the Corn" and "Will the Circle Be Unbroken." Next, Endras Tia Fadhilah will perform "Tari Ngarojeng," an Indonesian dance that is widely performed in the outskirts of Jakarta. Another performance will feature esteemed visiting UK School of Music faculty member Thomas Turino with the Mbira Wildcats, who will play traditional Zimbabwean mbira music. Then, the audience will be transported to China with an erhu duet by Elaine Cook and Elizabeth Yanarella, a guzheng and erhu duet featuring Elaine Cook and Qi Yu, and a guzheng solo by Qi Yu.
Randy Raine-Reusch plays a few of the 700 world instruments from his collection.
The concert will also feature several visiting performers. Canadian composer and performer Randy Raine-Reusch, who specializes in East and Southeast Asian wind and string instruments, will present demonstration-performances of the Thai khaen and Sarawaian keluri. From Illinois, honored guests Jiaqi Li, Pei-Han Lin and Jui-Ching Wang will play several traditional Chinese pieces on xiao, dizi and piano. Also Northern Illinois University's Northern Wind Trio will feature the throat singing and horse-head fiddle talents of Tamir Hargana, the guitar skills of Zac Economou, and percussionist Aaron Marsala's artistry on hand pan and didgeridoo.
A performance by Northern Wind Trio.
The concert will conclude with a rousing fusion finale that will include a number of the artists listed above. Don't miss this exciting evening of performances from all around the globe!
For more information about these events, call 859-257-4912 or email Erin Walker, lecturer of world music, at ewalk@uky.edu.
The UK School of Music at UK College of Fine Arts has garnered a national reputation for high-caliber education in opera, choral and instrumental music performance, as well as music education, composition, and theory and music history.
UK is the University for Kentucky. At UK, we are educating more students, treating more patients with complex illnesses and conducting more research and service than at any time in our 150-year history. To read more about the UK story and how you can support continued investment in your university and the Commonwealth, go to: uky.edu/uk4ky. #uk4ky #seeblue
MEDIA CONTACT: Whitney Hale, 859-257-8716; whitney.hale@uky.edu