Changing Lives Through Advanced Medical Care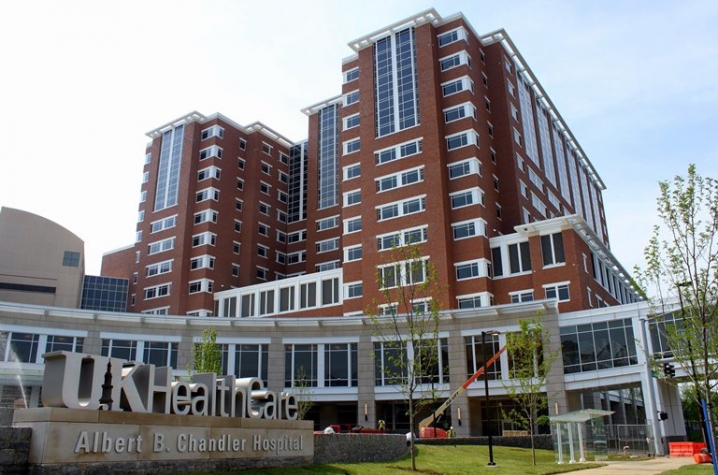 Each day, thousands of faculty, staff and students work in ways, largely quiet and unnoticed, that profoundly honor the idea we call the Kentucky Promise – the notion that this institution for nearly 150 years has been the state's beacon of hope through education, service and research.
Recently, there have been two remarkable stories that underscore and affirm the work we do here that not only changes a state, but impacts the larger world.
Sid Vahal
In December 2010, Sid Vahal, of Cumming, GA, returned from his honeymoon in Mexico with his wife, Vani. Both fighting symptoms similar to a sore throat and bronchitis, each expected to recover with bed rest and over-the-counter medication. Vani did, Sid did not.
Between December and May 2011, Sid's condition grew progressively worse until he experienced trouble breathing and was admitted to Emory University Hospital's Intensive Care Unit in June. As his lungs entered a state of further disrepair, he was put into a drug-induced coma and a ventilator kept him alive.
When his body began shutting down, physicians at Emory had to act fast. They requested an extracorporeal membrane oxygenation device (ECMO) from Children's Healthcare of Atlanta at Egleston. The machine would do the work of his lungs and heart, which would give his own organs an opportunity to rest and recover.
But they never would.
It was clear that the artificial lung device would buy Sid time, but his only chance to survive would be a double lung transplant.
His 15-person team of physicians began contacting hospitals around the country – Denver, St. Louis, Cleveland – after four weeks, Sid had been turned down by 10 hospitals. The doctor's contacted the creator of the ECMO who recommended UK HealthCare physician and transplant expert, Dr. Charles Hoopes. After listening to Sid's history from the medical team in Atlanta, he flew down to examine Sid personally.
A few days later, Sid was flown to Lexington and began a physical therapy regiment that would build his strength and prepare him for the grueling double lung transplant. Sid was placed at the top of the lung transplant list, and, in August 2011, he underwent a successful double lung transplant at UK HealthCare. He spent 55 days on the ECMO – among the longest continuous uses of the device.
Following the transplant surgery, Sid has since learned to breathe, sit up, walk, swallow, and feed himself once again. He is back at work. In October 2011, his life returned to relative normalcy, though he will be required to take anti-rejection medication the rest of his life – A small price to pay.
Zack Poe
Earlier this month, I joined Dr. Michael Karpf and surgeons at UK Chandler Hospital in introducing Zack Poe, a 20-year-old Maysville KY man who is the first recipient in Kentucky of an artificial heart with a portable driver.
The significance of such a development is that it allows Zack and others like him to achieve some level of mobility and some degree of normalcy, including returning home, while waiting for a transplant. This mechanical device could serve as a critical bridge for patients whose conditions deteriorate to the point that they can no longer wait for a transplant.
Significantly, UK is one of fewer than 30 medical centers in the country and the only one in Kentucky certified to perform this procedure with the SynCardia Total Artificial Heart. 
Zack had his heart removed and replaced with the artificial heart on February 10; and now he is going home. 
These innovations and groundbreaking developments are part of why we are here – they underscore our unending commitment to fulfilling our promise to Kentucky and uplifting the lives of others. It's another reason I am proud stand with you as part of the UK family that continues to educate, innovate, and serve.