Adams Selected to Receive National Hematology/Oncology Association's 2010 Award of Excellence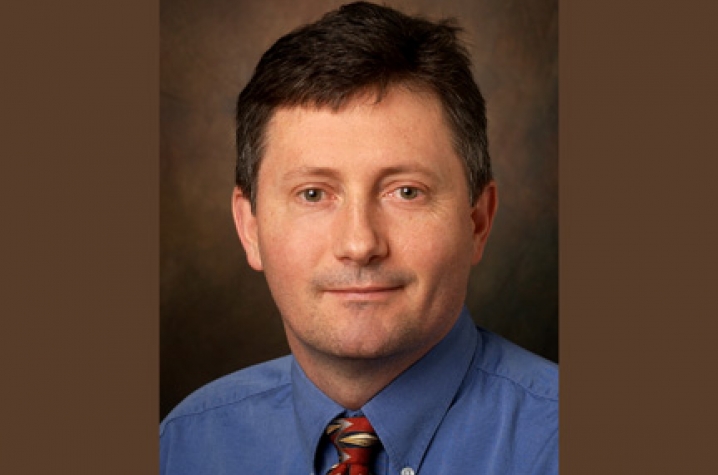 LEXINGTON, Ky. (Jan. 15, 2010) —  Val Adams,  associate professor in the Department of Pharmacy Practice and Science at the University of Kentucky College of Pharmacy, has been selected as the recipient of the 2010 Hematology/Oncology Pharmacy Association's (HOPA) Award of Excellence.
The HOPA Award of Excellence recognizes a HOPA member who has made a significant sustained contribution to and provided excellent leadership in improving or supporting hematology/oncology pharmacy. The award will be presented during the 2010 annual meeting on March 24 in New Orleans.
Adams, who has served as a past president and as a HOPA board member, has trained hundreds of pharmacy students at UK and has mentored 21 oncology pharmacy residents as the residency program director in oncology pharmacy. The residency program has routinely led to the filling of two to three oncology positions per year at institutions across the nation because of his teaching and mentoring qualities. His former residents serve in a variety of roles throughout the country from clinicians at respected institutions to faculty members at esteemed Colleges of Pharmacy.
According to his nominators, "Dr. Adams has served as a visionary leader for oncology pharmacy. At the local level, he has been instrumental in developing strong clinical and research relationships with oncology physicians and other multidisciplinary teams. Because of his advocacy, oncology pharmacy at UK Healthcare is a well-respected subspecialty of pharmacy practice that has proven vital to the growth and prosperity of the UK Markey Cancer Center."
Adams received his Bachelor of Science degree in pharmacy from the University of Utah and doctor of pharmacy degree from the University of Texas at Austin jointly with the University of Texas Health Science Center at San Antonio. He completed a residency in hematology/oncology at the Audie L. Murphy Memorial VA Hospital in San Antonio. He then completed a two-year fellowship in immunology and transplantation at the University of Florida. He joined the faculty at the UK College of Pharmacy in 1996.