Physician Assistant Student Elected to Leadership Role in SAAAPA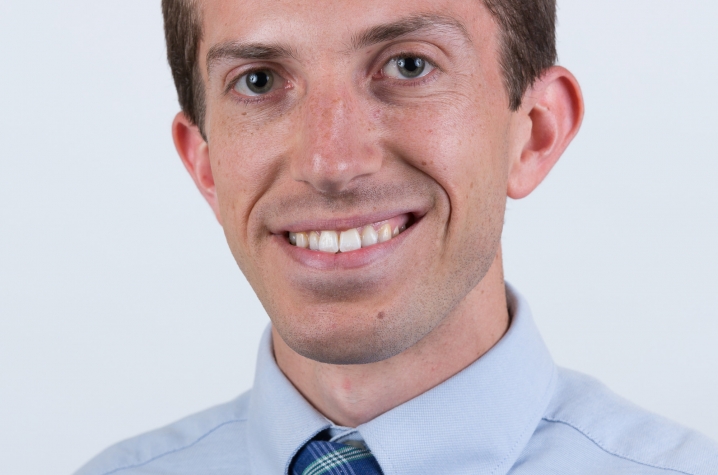 . 
LEXINGTON, Ky. (June 11, 2015) — University of Kentucky College of Health Sciences Physician Assistant Studies student Ryan Hunton was recently elected as Southeast Regional Director for the Student Academy of the American Academy of Physician Assistants (SAAAPA). Hunton is also a member of the Assembly of Representatives, which includes a representative from each physician assistant (PA) school in the U.S.
Thanks to the support of the UK College of Health Sciences and its PAS program, Hunton was able to attend the AAPA's national conference in San Francisco in May. He hopes more students will have the same opportunity.
"I am very fortunate that the program and the College of Health Sciences supported my trip. I would like to set a precedent for our program that will allow more of our students the opportunity to attend the national conference next year and in the years that follow," Hunton, who is a member of the class of 2017 and is also a CHS Student Ambassador, said.
"Student attendance at the national conference is important because it gets students involved in their professional organization, increases the presence of UK on a national level, and allows students to exchange ideas and gain perspective. My experience at this year's conference will remain with me throughout my professional life."
SAAAPA is the national organization representing PA students from across the country. PA students can be involved by publishing articles in the quarterly newsletter or on the website, promoting their school's service projects or fundraising events, becoming a leader within the organization, connecting with students, preceptors, or fellowships in other parts of the country, and attending the 2016 national conference in San Antonio.
As Southeast Regional Director, Hunton is charged with helping students take advantage of these opportunities. The southeast region comprises 36 PA programs within seven states (Kentucky, Tennessee, Alabama, Florida, Georgia, South Carolina and North Carolina).
"We encourage our students to take leadership roles both locally and nationally," Scott M. Lephart, dean of the College of Health Sciences, said. "Ryan's role with the AAPA will allow him to gain valuable leadership experience, as well as to represent PA students and the UK College of Health Sciences on a national level."
Hunton graduated in 2014 from Western Kentucky University with bachelor of arts degrees in journalism, literature and philosophy, and bachelor of science degrees in chemistry and health sciences.  
The UK College of Health Sciences offers undergraduate and graduate/professional degrees in athletic training, clinical leadership and management, clinical nutrition, communication sciences and disorders, human health sciences, medical laboratory science, physical therapy, physician assistant studies and rehabilitation sciences.
Media Contact: Ann Blackford at 859-323-6442 or ann.blackford@uky.edu