Pharmacy Students Get National CHANCE Award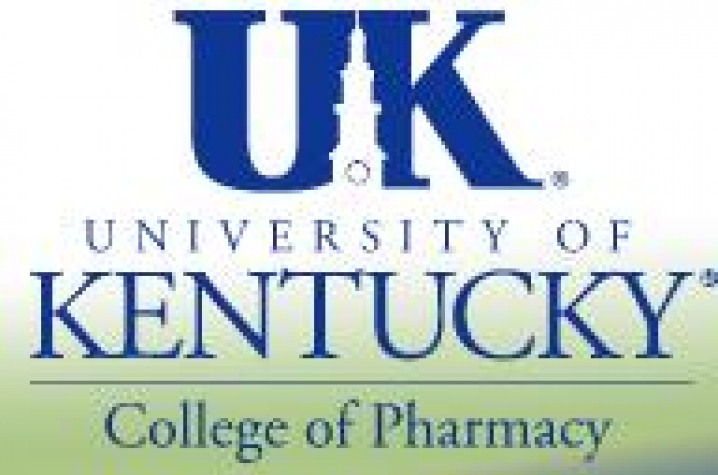 LEXINGTON, Ky. (March 11, 2010) − The University of Kentucky College of Pharmacy's chapter of the American Pharmacist Association - Academy of Student Pharmacists (APhA-ASP) have been selected as one of 10 national chapters to receive the  2010 APhA-ASP Project CHANCE Award. The $2,000 award is given for outstanding proposals for a project that promotes delivery of comprehensive pharmacy services within a 340-eligible entity which requires drug manufacturers to provide certain drugs to covered entities at reduced prices.
The proposal submitted by the UK chapter of the APhA-ASP is titled "HIV - ABC (Adherence Buddies and Counselors) Program," and partners with the Kentucky Clinic Pharmacy/Bluegrass Care Center (BCC). The Bluegrass Care Center is an outpatient center that provides comprehensive services for over 900 people infected with HIV and AIDS throughout the city of Lexington and areas extending to Virginia and West Virginia. The project will pair students with clinician identified non-adherent HIV patients. Students will communicate with patients regarding their appointments at BCC and adherence levels and will also assist patients in filling their pill boxes. The grant will provide funds for these services as well as new pill boxes for these patients.
Crystal Atwell, associate director of Student Development of the American Pharmacist Association said that there were many qualified proposals submitted for the 2010 APhA-ASP Project Chance Award and the selection committee felt the proposal submitted by the UK chapter was one of the best.
"This is the first year the UK chapter has applied for and won the award which makes receiving it quite an honor," said Amory Cox, second-year Doctor of Pharmacy (PharmD) student and author of the project.
The need for comprehensive pharmacy services has increased due to the complexity and costs of medications. Pharmacy services, including the provision of medications and pharmaceutical care, are important factors in providing cost-effective health care. However, because of resource issues or lack of knowledge about the value of pharmacy, many 340-B covered entities do not provide pharmaceutical services to the patients or may only provide a limited number of medications or samples to the most needed.
The APhA-ASP focuses on improving medication use and advancing patient care through utilizing membership and resources in three academies including a student branch which is the ASP. In addition, APhA-ASP offers leadership development opportunities for students through regional and national student elections for positions such as Mid-Year Regional Meeting Coordinator, Regional Delegate, Regional Member-at-large, National Delegate, National Member-at-large, Speaker of the House and President. Students also have the opportunity to participate in APhA-ASP National Standing Committees such as: Publications, Education, Awards and Policy.
There are 310 pharmacy students who are members of the UK Chapter of the APhA-ASP and 39 will be attending the national meeting March 12-15 in Washington, D.C.