Psychology's Golding Selected Professor of the Year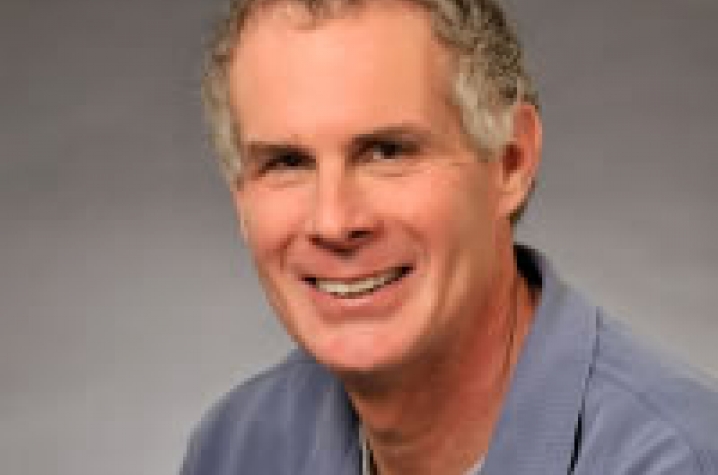 LEXINGTON, Ky. (Nov. 21, 2011) — The Carnegie Foundation for the Advancement of Teaching and the Council for Advancement and Support of Education have named University of Kentucky psychology Professor Jonathan Golding of the College of Arts & Sciences the 2011 Kentucky Professor of the Year.
Golding was selected from nearly 300 top professors in the United States.
"Jonathan Golding is one of the professors that alumni remember when they think about their college days," said psychology department Chair Richard Milich. "They remember that they learned a lot in his class, but they remember him because of his passion and because he took the time to get to know them."
Golding has involved himself in a wide range of initiatives in undergraduate education, including honors programs, curriculum development, recruiting and advising of new students; teaching orientations for new teaching assistants; teaching workshops for colleagues; and many more. 
Golding has been recognized for his outstanding teaching by the College of Arts and Sciences and twice by the university. Most recently, he completed a term as an endowed professor in the Chellgren Center for Undergraduate Excellence.
CASE and the Carnegie Foundation have been partners in offering the U.S. Professors of the Year awards program since 1981.
This year, there are 27 state winners. CASE assembled two preliminary panels of judges to select finalists. The Carnegie Foundation then convened the third and final panel, which selected four national winners. CASE and Carnegie select state winners from top entries resulting from the judging process. Golding was selected from faculty members nominated by colleges and universities throughout the country.
The Carnegie Foundation for the Advancement of Teaching is an independent policy and research center that supports needed transformations in American education through tighter connections between teaching practice, evidence of student learning, the communication and use of this evidence, and structured opportunities to build knowledge.
Headquartered in Washington, D.C., with offices in London, Singapore and Mexico City, the Council for Advancement and Support of Education is a professional association serving educational institutions and the advancement professionals at all levels who work in alumni relations, communications, fundraising, marketing and other areas.
"Being recognized as Kentucky's CASE Professor of the Year is well-earned and fitting recognition of Dr. Golding's outstanding record of commitment to undergraduate education," Milich said.