Welling Named Ashland Inc.–Spears Law Professor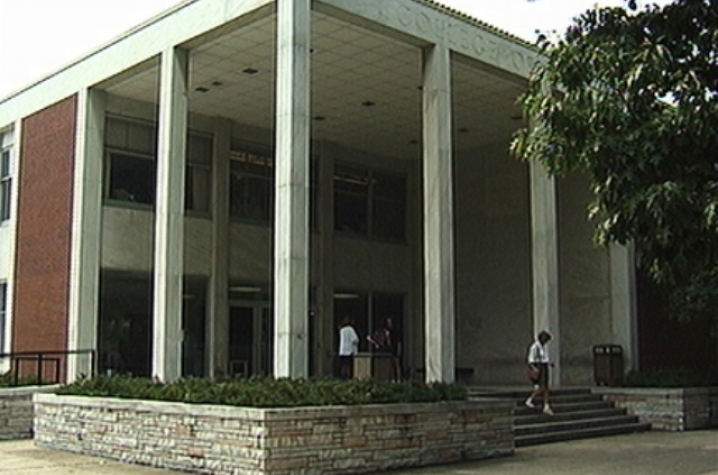 LEXINGTON, Ky. (April 29, 2010) - The University of Kentucky College of Law has selected law professor Sarah Welling as the Ashland Inc.–Spears Distinguished Research Professor. Her selection was based on authoring the pending Wright & Welling Federal Practice and Procedure Treatise volumes, her existing national and international reputation as evidenced by her invited speaking engagements and case citation index, her publication profile in general, and her service on the Sixth Circuit Pattern Jury Instruction Committee. Her five-year term will begin July 1, 2010.
"I am honored to be selected for this distinguished professorship," Welling said. "Ashland Inc., and particularly Dick Spears, have been so generous to the law school over the years. We are all grateful for their support."
Welling was selected for the honor by a committee comprised of Kentucky Supreme Court chief justice John Minton; Jennifer Coffman, chief judge of the U.S. District Court for the Eastern District of Kentucky; and UK School of Dentistry Dean Sharon Turner, who also has a juris doctor degree.
Welling has taught at the College of Law since 1981. Prior to becoming a law teacher, she practiced with Isham, Lincoln and Beale in Chicago, Ill. and served as law clerk to judge Eugene Siler, then of the U.S. District Court of the Eastern and Western Districts of Kentucky and now a Sixth Circuit Court of Appeals judge. Welling specializes in federal criminal law, particularly sentencing and money laundering laws. She has served as an adviser to Congress on money laundering in wire transfers, as an adviser to the Treasury Department on bank secrecy laws, as a CIA consultant on money laundering, and as a team leader in a two-day operational exercise on money laundering conducted by the RAND Corporation. Additionally, Welling has been a visiting professor at the William and Mary School of Law, and has published articles in such journals as the Hastings Law Journal, the Notre Dame Law Review, Washington University Law Quarterly, and the William and Mary Law Review. She is a Coif graduate of the UK College of Law where she served as editor-in-chief of the Kentucky Law Journal.
"We are so very proud of professor Welling, a graduate of UK Law, who has been a teacher here for nearly 30 years," said David Brennen, dean of the college and W.T. Lafferty professor of law. "She is well published and her past research has been cited by the U.S. Supreme Court and numerous federal appellate and district courts throughout the nation. Welling is a star at UK and I am so very pleased that we are able to honor her work with this well deserved professorship."
The professorship is named for Richard Spears, a 1961 graduate of the UK College of Law. Spears joined Ashland as a staff attorney in 1964. As he rose to senior vice president, Spears promoted education in Kentucky. Through Spears' leadership, Ashland Oil established the Ashland Inc. Legal Scholars Program for student scholarships and the Ashland Oil Professorships for faculty. Spears died in 2007.