Employee Counseling Program Celebrates its 10th Year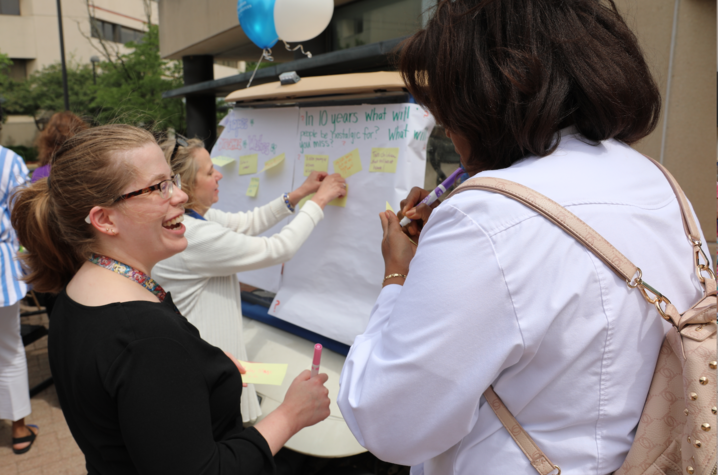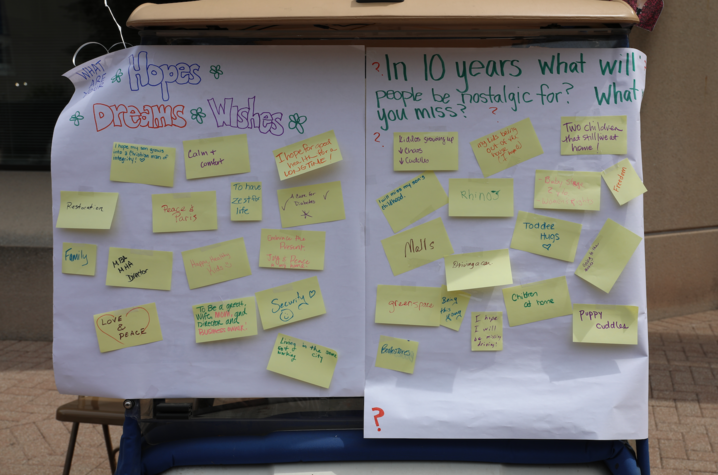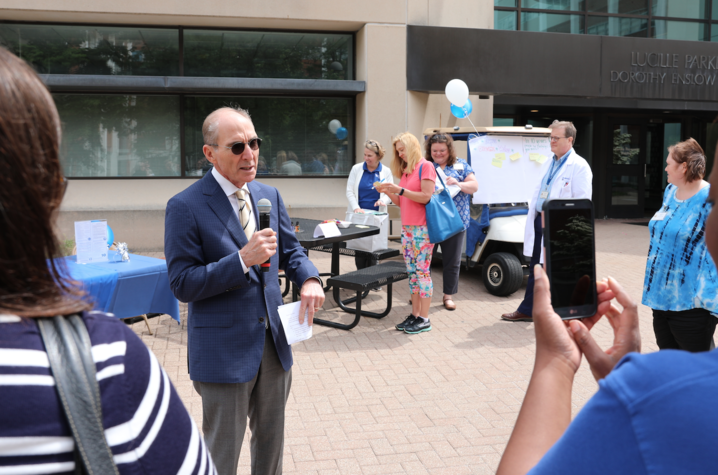 LEXINGTON, Ky. (June 5, 2019) — It started as a response to University of Kentucky's employee survey. Now, the Work+Life Connections counseling program is celebrating its 10th anniversary. 
On the 2005-06 UK@Work survey, one of the top requests was for a counseling service for employees. University and Human Resources leaders researched the idea and hired a licensed therapist in 2009.  Licensed clinical social worker​ Ann Bassoni, that original hire, continues to see employees and their family members today. 
"We are committed to supporting all employees of the university, retirees and their families," Bassoni said. "This means trying to find ways to help everyone feel they belong at UK." 
To mark the milestone anniversary, President Eli Capilouto and Vice President and Chief Human Resources Officer Kim Wilson joined Bassoni and fellow counselor Rhonda Henry for a celebration with snacks, as well as the opportunity for participants to open their imaginations and consider their hopes and dreams, both professionally and personally. 
Bassoni spent her first few months on the job talking to UK's benchmark institutions and developing an approach to mental health services for employees. She trekked all over campus, promoting the new service. One early success was partnering with UK Outpatient Psychiatry which resulted in UK employees being seen more quickly. 
Since then, the program has added a second therapist and hopes to continue to expand its ability to care for the UK community. In Bassoni's first year, she averaged 54 clients per month. Now, she and Rhonda Henry, a clinical social worker, see an average of 112 per month. 
They also offer regular presentations to departments and groups across the university. And they respond to crisis and grief counseling needs as requested. This year, they launched an innovative self-care series. 
Individual sessions focus on personal and work-related stress, parenting, depression and anxiety, relationship issues, grief and other topics. They also offer appointments by phone for employees who live outside Central Kentucky and can't make an in-person appointment.