Boone Center Perfect for Department Meetings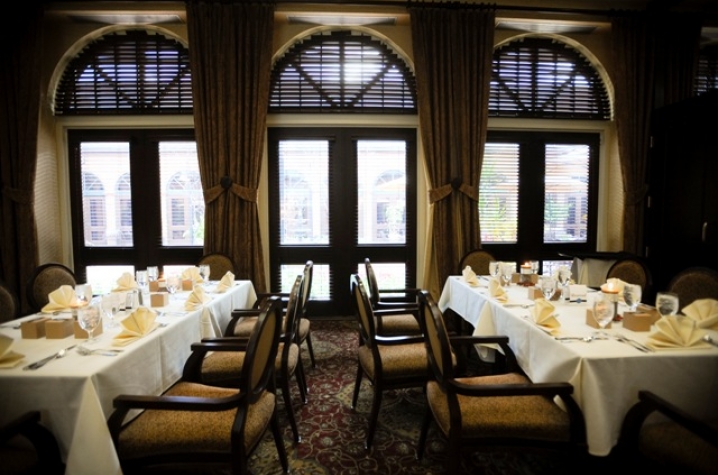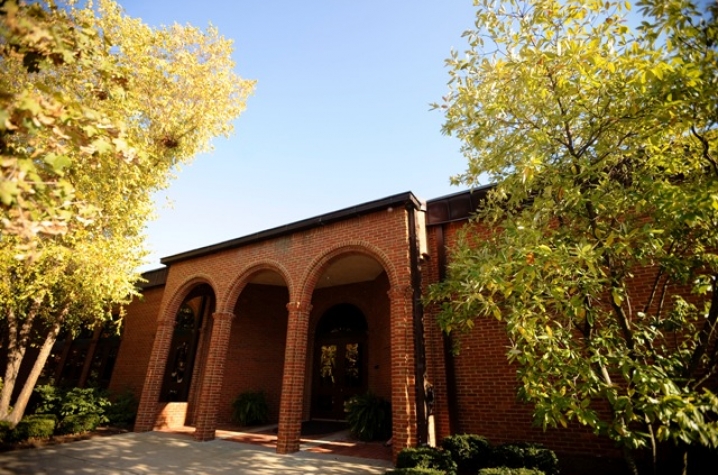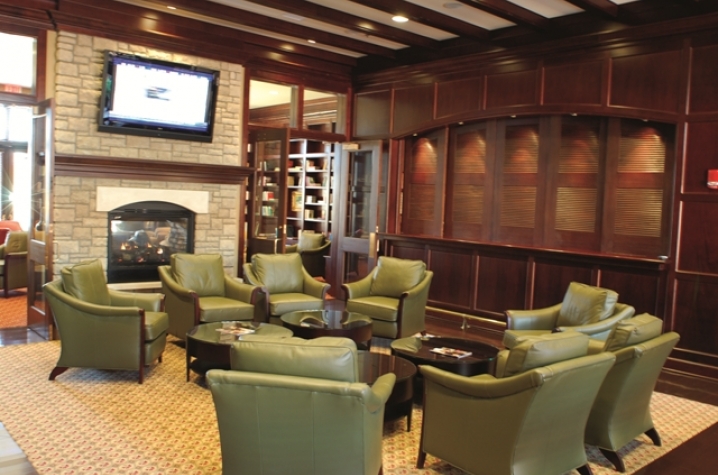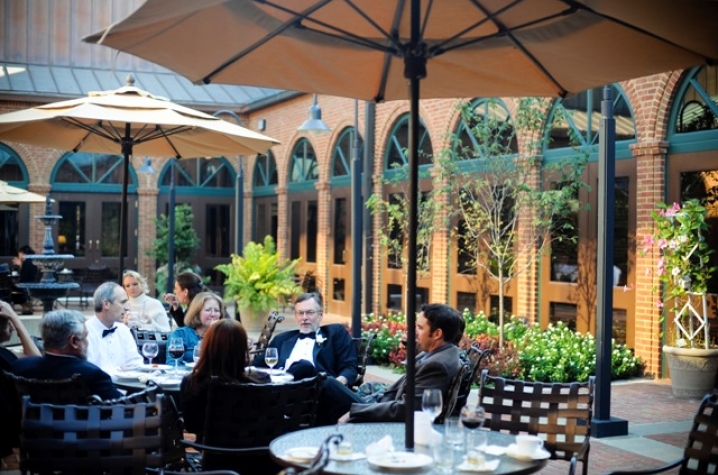 LEXINGTON, Ky. (July 12, 2010) - University of Kentucky departments have a state-of-the-art facility complete with the latest IT equipment, fine dining and private rooms, available right here on campus. The Hilary J. Boone Center provides UK departments with everything they need to conduct meetings, hold banquets and enjoy special events. Membership at the Boone Center is free for all UK departments. The initiation fee and monthly membership fee for departments joining during fiscal year 2010-2011 are being paid by the President's Office. 

"You can do everything right here on campus," said Boone Center Special Events Coordinator Crystal McDonald. "We provide wireless Internet, projectors with screens, microphones and podiums at no extra charge. We are the perfect location for everything from business meetings to wedding receptions."
Four private rooms are available and can accommodate 16 to 135 people. Rooms are equipped with 60-inch plasma televisions that can be connected to computers for department presentations. The Main Dining Room, which seats 200 people, offers five drop-down projectors with 10-by-10 screens. There is a Sympodium equipped with Smart Technology, a presentation tool that allows for an interactive audience experience, as well as a live-feed video camera.
"We offer full-service catering and professional service," McDonald said. "For special events, we can do breakfast, lunch, dinner or a cocktail reception."
The Boone Center's menu changes seasonally and includes a wide variety of choices, from traditional Kentucky favorites to elegant entrees and even sushi.
"Our mini Hot Browns are our most popular hors d'oeuvres," McDonald said. "We have country ham and biscuits, as well as more elegant fare like lobster chanterelle cake."
More than 180 UK departments have already taken advantage of free membership at the Boone Center. Departments can sign up by going online to www.uky.edu/BooneCenter and clicking on "Membership," then "Department Membership." The Web site also includes information on scheduling an event, as well as room capacities and fees. All room fees are waived when the total food ordered exceeds the room fee.
The Hilary J. Boone Center at the University of Kentucky is Lexington's premiere meeting and dining facility for UK alumni, faculty and staff. Newly renovated and expanded, Boone Center is located at 510 Rose Street in the heart of campus. The center's elegant décor is ideal for meetings, banquets, cocktail parties, wedding receptions and other special events. Regular business hours are 9 a.m. to 5 p.m., but the center is available outside of normal business hours for special events. Visit the Boone Center's website at www.uky.edu/BooneCenter for more information.