Kentucky Renaissance Pharmacy Museum Open House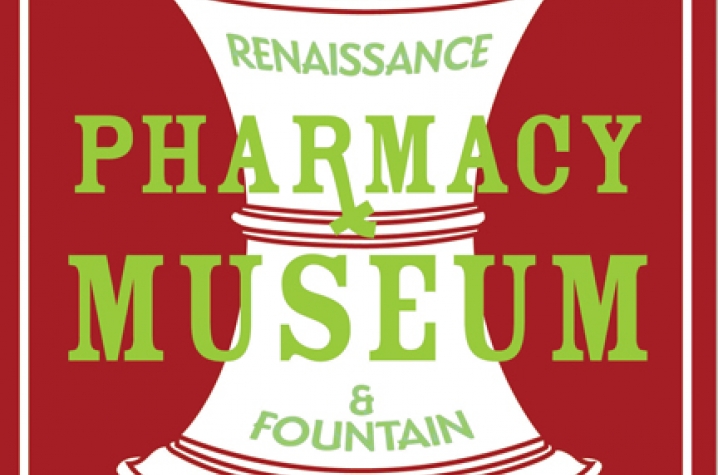 LEXINGTON, Ky.(Aug. 23, 2010) − The Kentucky Renaissance Pharmacy Museum will hold an open house, hosted by the Blue Grass Pharmacist Association, from 5-8 p.m. on Tuesday, Aug. 24. The museum, located at the Old Fayette County Courthouse, was founded by Gloria Doughty, who worked in the UK Chandler Hospital Pharmacy Department from 1962 - 1988. Her  late husband, Dick Doughty, was assistant dean for Student and Alumni Affairs for 35 years at the University of Kentucky College of Pharmacy. The museum will showcase exhibits developed for the Alltech FEI World Equestrian Games from Sept. 25 to Oct. 10.
 
Ms. Doughty organized the museum in 2005 exclusively for the purpose of preservation and education of the history of pharmacy in Kentucky. Also assisting in the establishment of the Kentuckyy Renaissance Pharmacy Museum was the UK College of Pharmacy, the Blue Grass Pharmacists Association, The Kentucky Pharmacists Association, the Jefferson County Academy of Pharmacy, Kappa Psi and Lambda Kappa Sigma pharmacy fraternities, and individuals concerned about preserving pharmacy history.
 
"The history of pharmacy in Lexington goes back to the 1780s," Doughty said. "We have a lot of memorabilia from the pharmacy's that were restored. We will also have a special display for the equestrian games representing equine pharmacy."
The UK College of Pharmacy has loaned the museum its collection of pharmacy equipment and books, along with the Lovelace-Craig collection of antique pharmacy snow globes and porcelain medicine jars, as well as wood mortars and pestles.
The Kentucky Renaissance Pharmacy Museum is a not-for-profit organization owned by the pharmacists of Kentucky and depends upon volunteers to operate and maintain the collections. The museum is solely dependent upon private donations and gifts from individuals and organizations concerned about preserving Kentucky's pharmacy history. The museum is open weekends from noon to 4 p.m. and admission is free.
The Fayette County Courthouse is located at 215 W. Main Street in Lexington. Easiest access to the museum is from the rear entrance of the courthouse and parking is available in the parking lot across the street.
For more information and questions, contact Doughty at (859) 806-1388 or e-mail at G.Doughty@insightbb.com or Lynn Harrelson at (502) 425-8642 or e-mail at LharrelsonKY@aol.com.