Love is in the Air on New Disney Medley from Acoustikat and Grammy Winner Kirstin Maldonado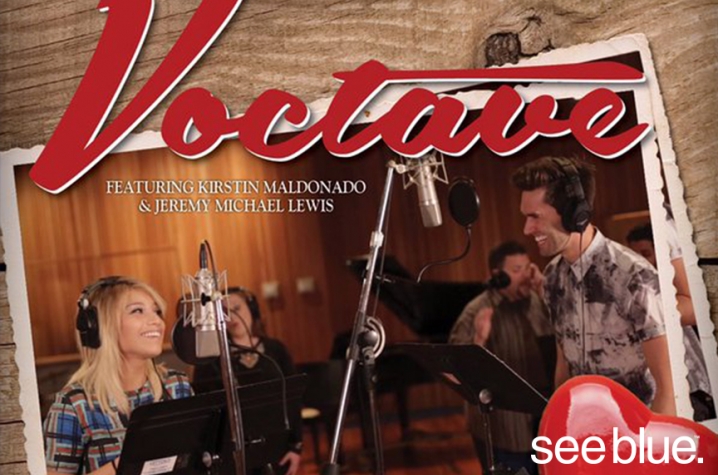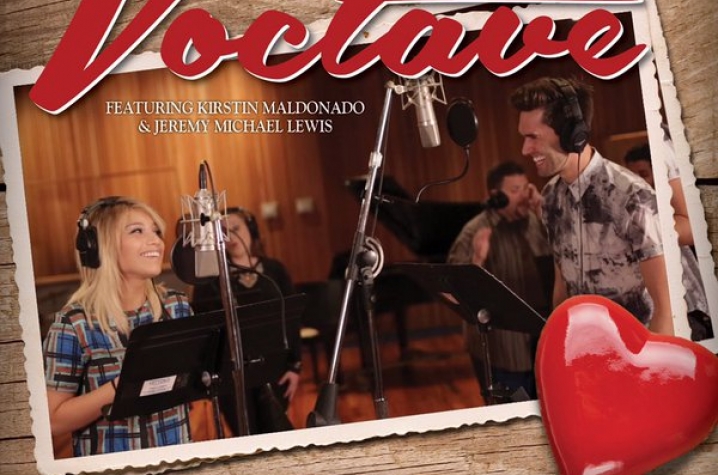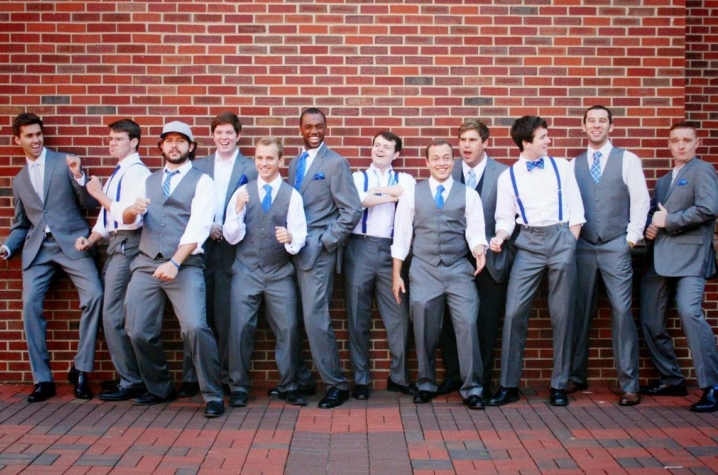 "Disney Love Medley" perfromed by Kirstin Maldonado, Jeremy Michael Lewis and Voctave. 
LEXINGTON, Ky. (Feb. 3, 2016) — University of Kentucky acoUstiKats alumnus and 2014 marketing graduate Jeremy Michael Lewis and his girlfriend, Grammy award winner Kirstin Maldonado of Pentatonix, have joined voices with a cappella group Voctave to deliver a medley of Disney love songs just in time for Valentine's Day. 

Jamey Ray, lecturer in music technology at Rollins College in Winter Park, Florida, took a chance reaching out to the couple asking if they'd be interested in coming to Orlando to sing with his group Voctave (formerly known as the Magic of Voices). After watching a few videos on Voctave's YouTube channel, both Lewis and Maldonado were eager to accept the invite and start working on ideas for an arrangement.
The medley released yesterday features pieces of songs from three popular Disney animated movies, "Tangled," "Tarzan" and "Hercules." The music can be purchased on iTunes, Google Play and Amazon.
"Fans have been asking us for years us to record music with one another. We're both huge Disney fans so we knew it was the perfect fit for us to perform together," Maldonado said.
Lewis is an alumnus of the popular UK a cappella group the acoUstiKats that was selected to compete on NBC's "The Sing-Off" in December 2013. The group was founded in 1993 during Director of UK Choral Activities Jefferson Johnson's first semester at UK School of Music in the UK College of Fine Arts. As a subsection of the nationally renowned UK Men's Chorus, this 12-member group serves to promote and encourage male singing of all ages.
Maldonado is the only female member of the platinum selling recording artists Pentatonix, which has sold more than 2.7 million albums in the U.S. alone, won a Grammy Award and appeared in the feature film "Pitch Perfect 2." Their latest release, "Pentatonix," debuted at number one on the Billboard Top 200 and Current Albums Chart. The group recorded a platinum selling holiday album, "That's Christmas To Me," and recently released a documentary, "On My Way Home," which follows the quintet on their sold out 2015 North American Tour.
Voctave is an a capella group of singers from the Central Florida area. Members of the group have performed all over the world with multiple artists and in countless venues.
MEDIA CONTACT: Whitney Hale, 859-257-8716; whitney.hale@uky.edu