Mary J. Davis Named Interim Dean of College of Law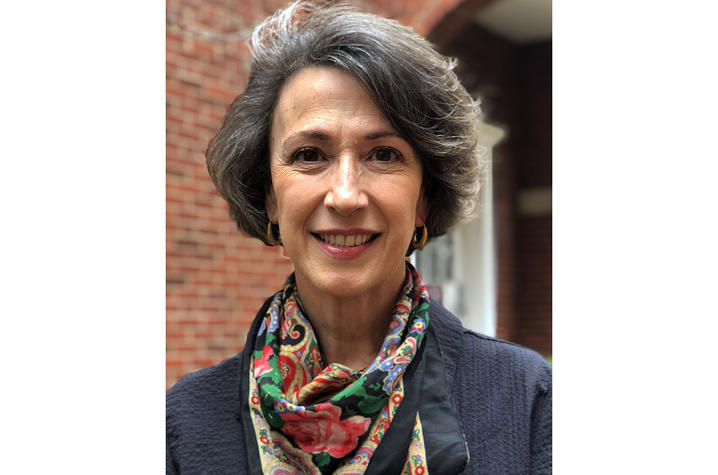 LEXINGTON, Ky. (May 23, 2019) — University of Kentucky Provost David Blackwell has named Professor Mary J. Davis to the position of interim dean of the College of Law.
Dean David A. Brennen has been selected to participate in the American Council on Education's (ACE) Fellows Program, the longest running leadership development program in the United States. At the conclusion of the fellowship year, Brennen will return to UK with new knowledge and skills that contribute to capacity-building efforts, along with a network of peers across the country and abroad.
"I have great confidence in Mary's ability to lead the College of Law while Dean Brennen completes his ACE Fellowship," Blackwell said. "Her impressive record of scholarship as well as her demonstrated commitment to the college and its faculty, staff and students will serve her well in this role."
Davis graduated from the University of Virginia in 1979 with a bachelor's degree in history. She earned a Juris Doctor degree from Wake Forest University School of Law in 1985.
Davis, an Ashland Spears-Distinguished Research Professor, joined the UK Law faculty in 1991. Previously, she practiced products liability litigation. Davis' experience, which involved management of nationwide litigation, has informed her scholarship in the field. Her recent work on federal preemption of state products liability laws has been cited by the United States Supreme Court.
Davis has held countless academic and administrative positions. She was elected by the faculty to the Dean's Advisory Executive committee more than 10 times, was the associate dean of administration and faculty development and the associate dean for academic affairs. Davis has been the visiting professor of law at four different universities; William and Mary Marshall-Wythe School of Law, Wake Forest University School of Law, Boston College School of Law and the University of Texas School of Law.
In addition to demonstrated leadership in her field, Davis holds active membership in prominent legal societies. She is a member of the American Law Institute, the leading American learned legal society of lawyers, professors and judges. Davis also serves on the Executive committee of the Torts and Compensation System Section, Association of American Law Schools and the American Bar Foundation.
Davis has been honored with the College of Law Outstanding Teacher award and UK's Distinguished Teacher award.
"I am honored and humbled to be asked to serve as interim dean for the College of Law," Davis said. "The opportunity to serve the students, faculty, staff and alumni of the college and university is very exciting. I look forward to a productive year."
Davis will begin her tenure as interim dean July 1, 2019.