Ophthalmology Resident to Participate in Elite Retreat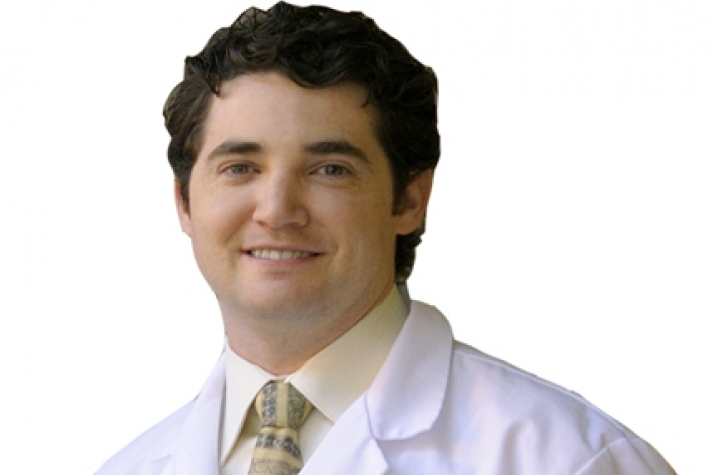 LEXINGTON, Ky. (June 9, 2010) − Dr. Mark Kleinman, a resident and researcher in the Department of Ophthalmology and Visual Sciences at the University of Kentucky College of Medicine has been selected as one of 20 ophthalmology residents in the nation to attend the fifth annual Heed Foundation Residents Retreat in October in Chicago. Selected participants were nominated by their department chairs or residency program directors for having exceptional promise for a career in academic ophthalmology.
 
The goal of the Heed Foundation Residents Retreat is to promote careers in academic ophthalmology. In addition to the 20 residents who will participate, there will be 20 faculty members drawn from academic departments of ophthalmology across the United States.
 
The retreat will include sessions in which academicians will talk about how they moved from residency to an academic position, the obstacles that they encountered and overcame and what they like and don't like about their careers.
 
"This is a great honor not only for Mark but also for our department," said Dr. Jayakrishna Ambati, professor and vice chairman in the UK Dept. of Ophthalmology and Visual Sciences. "We are gratified that his immense promise has been recognized by the leaders in our field, and eagerly anticipate more pioneering contributions from him in the future."
 
Kleinman joined the Ambati laboratory in 2006. He came from New York University where he completed his medical degree and a surgery internship. Kleinman is from Durham, N.C., but grew up primarily in Milwaukee before attending The Taft School in Watertown, Conn., and Emory University in Atlanta. It was at Emory that he forged his interests in vascular biology, as a research assistant in the Greuntzig Lab for Invasive Cardiology, the birthplace of coronary angioplasty. During his medical education, he continued with his research with studies in microvascular biology and tissue engineering under the direction of Dr. Geoff Gurtner, a plastic-surgeon scientist now at Stanford University.
Kleinman's research at NYU significantly contributed to the field of stem/progenitor cell biology and anomalous vascular growth, in particular with proliferating infantile hemangioma, for which he was awarded the Weston Research Grant. His research interests are focused on defining the molecular interface of angiogenic mediators and the biologic spectrum of immune-related inflammation. Dr. Kleinman will be completing his ophthalmology residency in 2011 and will then continue on with a combined clinical/research fellowship in the medical and surgical treatment of vitreoretinal diseases.