Ryan Elected to State Civic Education Board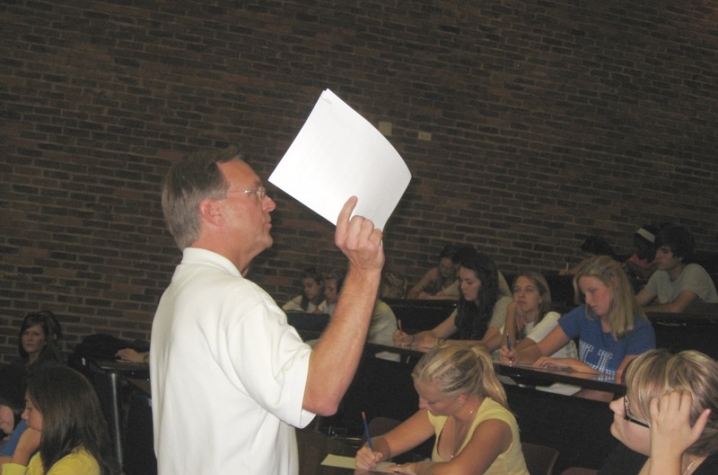 LEXINGTON, Ky. (Dec. 3, 2010) —  Buck Ryan, an associate professor of journalism in the University of Kentucky School of Journalism and Telecommunications and director of the Citizen Kentucky Project of the Scripps Howard First Amendment Center, was recently elected to the Board of Directors of Kentucky Advocates for Civic Education Inc. (KACE), a new statewide citizens group working to improve civic education for middle school, high school and college students in the Commonwealth. The unanimous vote occurred during a KACE Steering Committee meeting at the Administrative Office of the Courts in Frankfort.
"If we can figure out creative ways to help hard-working and under-appreciated social studies and history teachers to ensure we graduate good citizens, then many challenges faced by journalism will be solved," Ryan said. "A democratic society needs engaged citizens who seek out news and information, who are willing to join community problem-solving initiatives and who feel the power of what 'We the People' can do to make a difference."
Dan O'Hair, dean of the UK College of Communications and Information Studies, said Ryan's new post supports the College's mission. "This is great news and important progress toward one of our College's strategic goals on community engagement," he said.
The new president of KACE is Kentucky Secretary of State Trey Grayson. He is working with Ryan and his Fall Discovery Seminar class, "Citizen Kentucky: Journalism and Democracy," on a Project Citizen initiative involving two Lexington schools, the eighth grade class at Christ the King School and Tates Creek High School's International Baccalaureate program. The students are drafting a bill on civic education, inspired by former Supreme Court Justice Sandra Day O'Connor, to submit to the legislature in Frankfort in February. Ryan is collaborating on the project with the UK College of Education's P20 civic education innovation lab.