Sanders-Brown Appoints Van Eldik as Director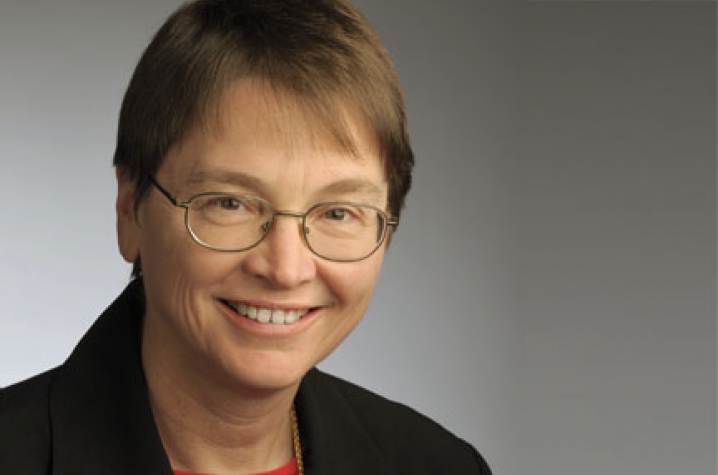 LEXINGTON, Ky. (Dec. 18, 2009) – The University of Kentucky has appointed Linda Jo Van Eldik director of the Sanders-Brown Center on Aging.  Van Eldik's appointment is to be effective Feb. 1, pending approval by the Board of Trustees.
Van Eldik will succeed Dr. William R. Markesbery, who has led the center since 1979. Markesbery will continue his research efforts and help to ensure a smooth transition of leadership in his new position as director emeritus, said Dr. Jay Perman, dean of the UK College of Medicine and vice president for clinical affairs.
A professor in the Department of Cell and Molecular Biology at Northwestern University Feinberg School of Medicine and associate director of its Cognitive Neurology and Alzheimer's Disease Center, Van Eldik is recognized for her pioneering work in the area of glia cell biology and the involvement of glia in the pathology of human disease.
For more than 25 years, Van Eldik's research has been supported by diverse funding mechanisms, including an NIH Merit Award. She has also served as principal investigator of an NIA training grant on "Drug Discovery Training in Age-related Disorders." In the past year, she received a prestigious Zenith Award from the Alzheimer's Association, one of only four such awards made in 2009.
Van Eldik received her Ph.D. in microbiology and immunology from Duke University. She was a postdoctoral fellow in virology and cell biology at Rockefeller University before joining the faculty at Vanderbilt University School of Medicine, where she rose to the rank of professor of pharmacology and cell biology. She has been at Northwestern since 1994.
In addition to her extensive academic service and administrative experiences at Northwestern over the past 15 years, Van Eldik also has significant service at the national level, including being a former member of the Medical and Scientific Advisory Council of the Alzheimer's Association, a member of the Scientific Review Board of the Alzheimer's Drug Discovery Foundation and the International Rett Syndrome Foundation, and service on various government review panels in the area of drug discovery for neurodegenerative diseases.
"We are very pleased to have such a talented and accomplished researcher to lead Sanders-Brown into its fourth decade," Perman said. "Dr. Van Eldik is uniquely qualified to fill that role, building upon the legacy of excellence and international recogniton established by Dr. Markesbery. As we welcome Dr. Van Eldik, we also pay tribute to Dr. Markesbery, to whom we are forever grateful for his many contributions and his leadership over the past 30 years."