Two UK Advisors Honored at NACADA Region 3 Conference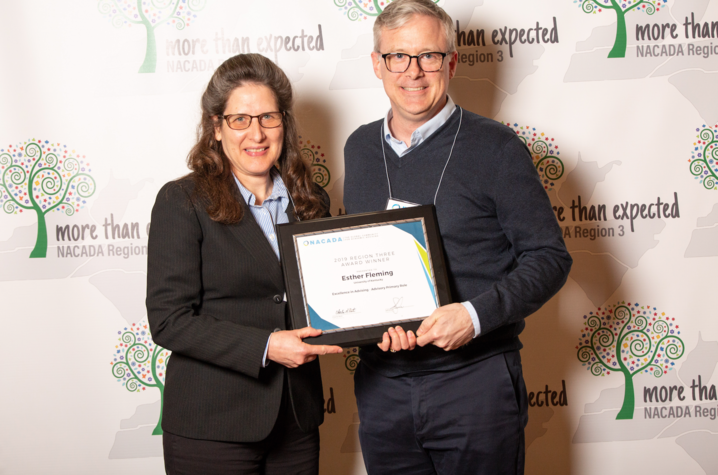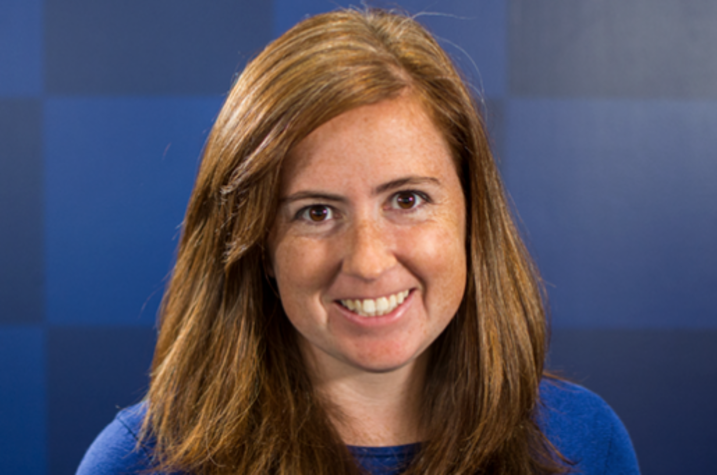 LEXINGTON, Ky. (April 18, 2019) — Two University of Kentucky advisors have received awards from the National Academic Advising Association (NACADA). 
Esther Fleming, academic coordinator for the Agricultural and Medical Biotechnology program in the College of Agriculture, Food and Environment, was awarded the NACADA Region 3 Excellence in Advising Award for 2019. And Jennifer Stevens, academic advisor in the College of Public Health, was awarded the "Best of Region" award for her presentation "Flipping out for Generation Z."
Fleming was recognized by the UK Advising Network last academic year as the recipient of the 2018 Ken Freedman Outstanding Professional Advisor Award and was subsequently nominated for the NACADA Region 3 Excellence in Advising Award. 
"I am humbled, honored, surprised and excited to receive the NACADA region 3 Excellence in Advising – Advisor Primary Role award," Fleming said. "I certainly appreciate the nominations my advisees submitted and the letters of reference my colleagues submitted on my behalf for this award. The biggest impact of this award was realizing how the influences of my own personal mentors and life's experiences worked together to culminate in winning this award."
NACADA's "Best in Region" award is the highest honor the region can bestow on a presenter. Only one person from each of the 10 regions receives this award. With being named "Best in Region," Stevens is automatically accepted as a presenter and will receive recognition for her achievements at the 2019 annual conference this October in Louisville, Kentucky. 
"I applied to present at the NACADA Region 3 conference because of my experience attending other NACADA conferences," Stevens said. "In fact, it was at a NACADA conference that I discovered the concept of flipped advising, the topic of my presentation. After going through the process of building a Canvas course for my advisees, I knew that I could present information to colleagues that could be useful in their advising practice. It is exciting that my peers thought the presentation was valuable enough to merit this award."
Region 3 of NACADA is made up of universities in Kentucky, North Carolina, South Carolina, Tennessee and West Virginia. Each of the 10 regions are governed by elected officers who propose a variety of activities to support academic advisors, faculty advisors and advising administrators within their geographic region. 
Twelve members of the UK faculty and staff proudly represented the university at the NACADA Region 3 Conference March 18-20, in Charleston, West Virginia. 
NACADA: The Global Community for Academic Advising was chartered as a nonprofit organization in 1979 to promote quality academic advising and professional development of its membership to ensure the educational development of students. Since that beginning, NACADA has grown to 11,000 members consisting of faculty members, professional advisors, administrators, counselors and others in academic and student affairs concerned with the intellectual, personal and vocational needs of students. In addition, NACADA is the representative and advocate of academic advising and those providing that service to higher education. The UK Advising Network became an institutional member of NACADA in 2018. For more information, visit NACADA's website at www.nacada.ksu.edu.