UAB Epidemiologist Donna Arnett Named Dean of the UK College of Public Health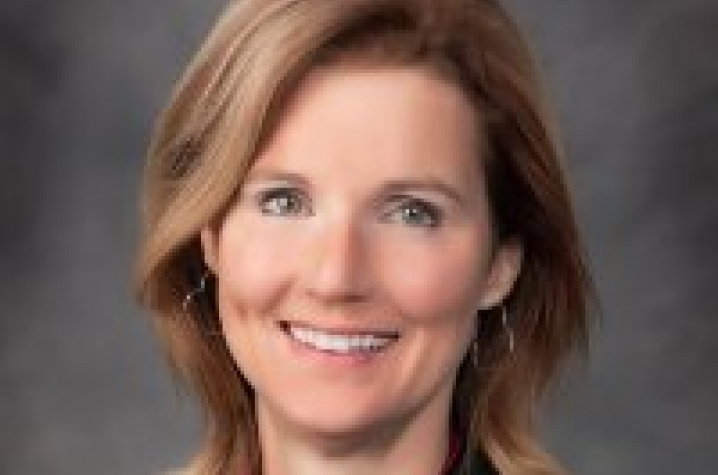 LEXINGTON, Ky. (Aug. 6, 2015) — University of Kentucky Provost Tim Tracy has selected Donna Arnett, associate dean at the University of Alabama-Birmingham (UAB) School of Public Health and former president of the American Heart Association, as the next dean of the UK College of Public Health. 
Fostering a spirit of research collaboration across schools and disciplines, Arnett has served as the chair of the UAB School of Public Health's epidemiology department since 2004. Since her arrival, the epidemiology department has escalated to one of the top-10 research programs in the nation. Faculty members within her department serve as interdepartmental leaders and engage with faculty members in the School of Public Health.
A native of Kentucky, Arnett sees her new role as an opportunity to address health disparities relevant to the region, including cancer and drug abuse. She aims to strengthen the college's relationships with state and regional health agencies and expand the college's portfolio of National Institutes of Health-funded research. She will also partner with the faculty, staff, and students to develop a strategic plan for the college through 2020. Arnett believes the future of population health depends on successful interdisciplinary partnerships, and hopes to facilitate such networks to grow research opportunities and educational capacity at UK.
"A big focus of mine will be bringing public health, medicine and other health related colleges closer together in terms of building population health," Arnett said. "We're building health for the Commonwealth, and it fits very well with President's Capilouto's vision of the 'University for Kentucky.'"
In addition to academic leadership within the epidemiology department, Arnett recently assumed the role of associate dean for academic and strategic programs in the School of Public Health. She has helped expand the UAB's innovative four-year joint medical doctor and master's of public health degree and developed an online master's of public heath degree. She has been instrumental in gaining the university's accreditation through the Southern Association of Colleges and Schools and the Council on Education for Public Health.
An NIH-funded researcher for 20 years, Arnett studies genes related to hypertensive disorders and the target organ damage from hypertension. She has published more than 450 peer-reviewed papers and two books. She currently holds three NIH grants for research on genes that determine a physiological response to a high fat diet and the cholesterol-controlling drug fenofibrate and hypertension-induced left ventricular hypertrophy.
During her 2012-2013 term as president of the America Heart Association (AHA), Arnett built relationships with business and health care leaders across the globe. Arnett was the first epidemiologist and second Ph.D. selected to serve in this esteemed role.
After obtaining her bachelor's of science in nursing, Arnett achieved a master's of science in public health from the University of South Florida. She received her doctorate in epidemiology at the University of North Carolina Chapel Hill, where she also completed an American Heart Association postdoctoral fellowship from 1992 to 1994. She was promoted to full professor of epidemiology during her tenure at the University of Minnesota.
"Dr. Arnett is a transformative leader whose core values of excellence, professionalism and innovation complement the university's mission," Tracy said. "With an impressive track record of gaining major national funding for research, she will encourage interdepartmental partnerships and champion studies investigating the most important health issues in the Commonwealth and beyond."
MEDIA CONTACT: Elizabeth Adams, elizabethadams@uky.edu