UK Alum Receives Muhammad Ali Humanitarian Award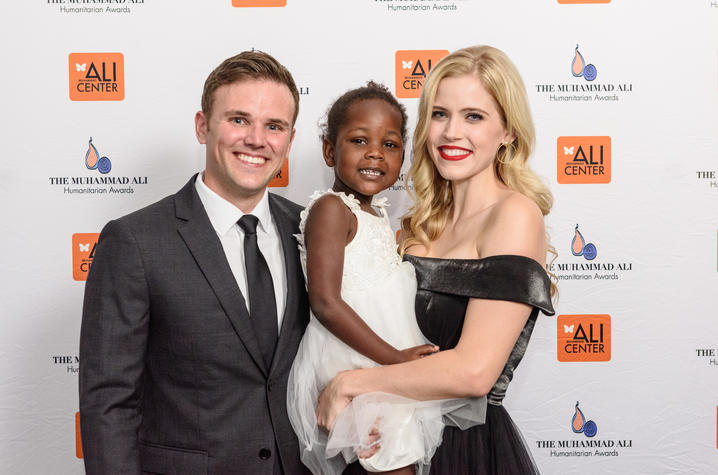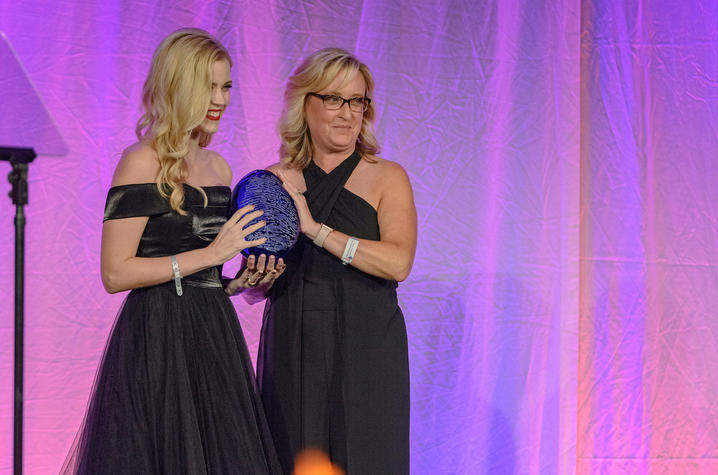 LEXINGTON, Ky. (Sept. 26, 2019) — The Muhammad Ali Humanitarian Awards have honored heroes like former President Jimmy Carter, singer Christina Aguilera, philanthropist Cindy Hensley McCain and now, one of the University of Kentucky's own. Amy Hehre is a graduate of the University of Kentucky College of Health Sciences' Physician Assistant Studies Program (UKPAS) and an advocate for terminally ill African orphans.
The Muhammad Ali Humanitarian Awards were created in 2013 as a way to publicly recognize and celebrate the greatness of people from around the world.
Her work for African children began with her nonprofit organization, Ovi and Violet International. Named for Hehre's late nephew, the organization raises money and supplies for Kenyan orphans. Her ultimate goal was to open a care facility for those orphans – and she accomplished it.
O.V.I. Children's Hospital has a 60-bed inpatient capacity, no-cost 24/7 medical care, an infant protection program and so many other care services for the children of Kenya. The hospital's wide range of services gives children who could have otherwise been overlooked a second chance at a healthy life.
Amy and her husband Robert, also a UK College of Health Sciences alum, are both physicians assistants who have built this clinic from the ground up. They now live in Africa full time, raising their daughter and living out their dreams of changing the world one patient at a time.