UK Dean's Study Shows Charters More Intensely Segregated Than Public Schools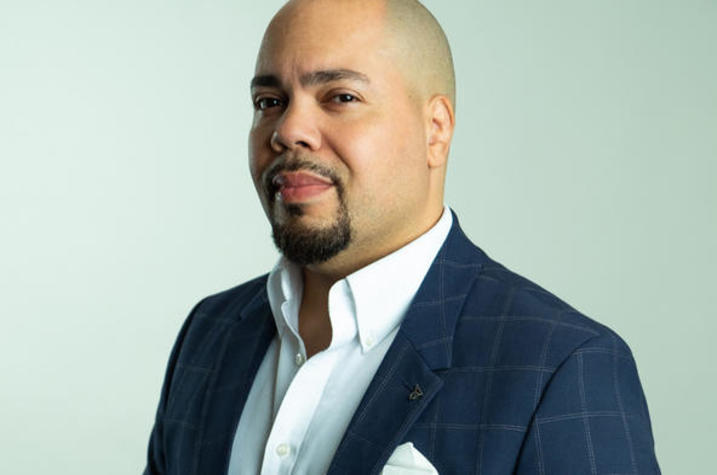 LEXINGTON, Ky. (Aug. 5, 2019) — Charter school students are more likely to attend racially isolated schools than their public school counterparts, says a new study published in Education Sciences, an international, peer-reviewed open access journal.
The analysis was authored by Julian Vasquez Heilig, dean and professor of educational policy studies and evaluation at the University of Kentucky College of Education. Co-authors were T. Jameson Brewer, of the University of North Georgia College of Education, and Yohuru Williams, of the University of St. Thomas College of Arts and Sciences.
"Charters often open in black and brown urban neighborhoods and indicate a desire to offer an alternative to underfunded local public schools," Vasquez Heilig said. "Anecdotally, it is often said charters are racially isolated because of where they tend to locate. We wanted to revisit charter school data to provide a broad-based understanding of whether this is happening."
Across the United States, 43% of public schools are majority non-white, compared to 65% of charter schools. Even in neighborhoods with a more balanced ethnoracial mix among residents, the researchers found charter schools were more likely to be comprised of more non-white students than the public schools in the area.
"While geography and residential segregation patterns contribute to segregation, we found local demography does not explain why charter schools feature more racial isolation than public schools," Vasquez Heilig said. "In other words, when looking at the same zip code, charters are not more segregated than public schools because of their location."
The authors pointed to data showing all schools — both charter and public — have become increasingly segregated by race and class in the past two decades. Students attending schools with predominantly poor students of color face reduced resources, less academic rigor in the form of limited access to advanced coursework, and largely untrained or inexperienced teachers.
The analysis was conducted using publicly available school-level common core data from the National Center for Education Statistics. The most recent data available at the time of the study was for 2015-16. That school year, black charter students were three times as likely, and Latinx charter students more than two times as likely, to attend a racially isolated school, compared to students at neighborhood public schools.
"In 1954, the U.S. Supreme Court ruled to abolish the practice of separate educational facilities. However, our nation has allowed practices in the ensuing years that result in segregation of schools. As white flight has occurred, schools have been increasingly segregated by race and class. Nowhere is the problem more acute than in the nation's charter schools," Vasquez Heilig said.
When breaking data down between states, only in Hawaii and Virginia were public schools more segregated than charter schools. At the city level, researchers looked at the top 50 cities with the largest charter enrollments. Cincinnati showed the highest contrast between segregation of students, where 19.4% attended an intensely segregated public school and 88.7% attended an intensely segregated charter school in 2015-16.
"Charter schools have been seen as a means of providing equity through offering greater choice to low-income and minority students. However, we must carefully consider the impact these choices have on students. It is important to examine the data and work toward policies that improve the ethonoracial and economic diversity of all schools our nation's children attend. The benefits of schooling in a diverse environment cannot be overlooked."
To read the full study, visit https://cloakinginequity.com/2019/08/02/new-study-released-are-charter-schools-more-intensely-segregated/.