UK's Luhan Appointed to the Editorial Board of Technology | Architecture + Design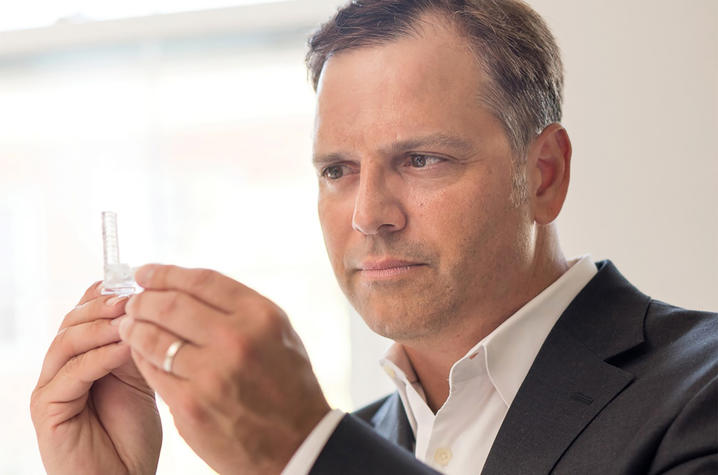 LEXINGTON, Ky. (Aug. 8, 2019) — The Technology | Architecture + Design Executive Board appointed Gregory Luhan, faculty member of the University of Kentucky College of Design's School of Architecture, to its editorial board for a three-year term.
The journal's executive board selects, and the Association of Collegiate Schools of Architecture (ACSA) approves the editorial board to ensure disciplinary representation across its subject areas. The editorial board, which includes academics, researchers, educators and professionals with expert knowledge of architecture and the built environment, seeks to advance and transform the current discourse on building-based technologies with the goal of expanding, reimagining, and challenging its role for architecture and design.
Technology | Architecture + Design (TAD) is a peer-reviewed, international journal dedicated to the advancement of scholarship in the field of building technology and its translation, integration, and impact on architecture and design. The ACSA publishes TAD biannually with support from the American Institute of Architects (AIA) and the Building Technology Educators Society (BTES). Its published articles feature primary research and empirical studies in emerging materials, construction techniques, design integration, structures, building systems, energy, environmental design, information technology, digital fabrication, sustainability and resiliency, project delivery, the history and theory of technology, and building technology education.
Luhan is the John Russell Groves Endowed Professor of Architecture in the College of Design and an affiliate professor with UK's Lewis Honors College and the College of Engineering Center for Visualization and Virtual Environments. Luhan holds a University Research Professorship and is a nationally recognized architect, scholar, author, professor and academic leader whose work investigates how design, emerging digital technologies, critical theory, pedagogy, practice, and academic-industry partnerships intersect. Luhan teaches architecture and historic preservation digital studios and seminars on sustainability, design theory, systems thinking and computing. In 2019, the UK Alumni Association recognized Luhan with a Great Teacher Award in recognition of teaching excellence. He earned his bachelor of architecture from Virginia Tech, master of architecture from Princeton University and doctorate at Texas A&M University. Luhan's professional practice includes award-winning, research-driven projects which enabled him to forge collaborative relationships with disciplines outside architecture, most notably engineering, education, business, physics, arts and sciences, and the fine arts.