Warm Clothes, Flashlight, A Sleeping Bag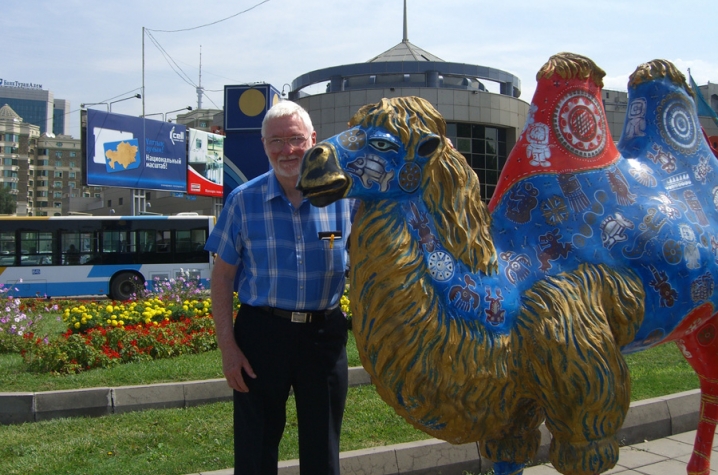 LEXINGTON, Ky. (Feb. 15, 2010) - Geography professor Stan Brunn will leave Central Kentucky for Central Asia Feb. 22 for an interesting assignment. "We are talking about a rugged mountainous landscape not unlike where the Taliban operate in adjacent Afghanistan," he said. "It will be quite an adventure."
Brunn has been selected by the U.S. government to monitor the parliamentary elections in Tajikistan this month as a part of the Organization for Security and Co-operation in Europe (OSCE).
Many international observers believe that the elections have been dishonest for some time. "Yes, reports on previous elections were that they were not considered transparent; we will see this time if the process has changed," Brunn said.
This well-traveled UK professor will be joined by approximately 12 Americans, along with observers from multiple European countries.
"All of us are under the auspices of the OSCE, the main European group monitoring elections in the former Soviet Union," explained Brunn. "Our major task is to observe and ensure that the elections are open, free and transparent."
Brunn will visit election areas a day prior and return on election day to observe ballot counts and procedures. "I'll most likely be in schools and libraries," he said. The OSCE will then issue a report following the election about the process.
"I am looking forward to this experience," said Brunn, who was also asked to monitor Kazakhstani elections in 2004, but has never journeyed to Tajikistan.  "As someone who has been to Central Asia a number of times in the past fifteen years, this is exciting…I will definitely be sharing about my adventure when I return."
Tajikistan, one of the five "stans" in Central Asia, is a former republic of the Soviet Union. The country is bordered on the south by Pakistan and Afghanistan, on the east by China, on the west by Uzbekistan and on the north by Kyrgyzstan. In the mid-1990s, Tajikistan was in the news for a violent civil war.
At this point Brunn does not know where he will be deployed, but he'd like to go to northern Tajikistan, near the historic Silk Road. There are few major cities in this Central Asian country, and with the winter weather, many areas could be unreachable.
Brunn has simply been advised to "bring warm clothes, a flashlight and a sleeping bag." "I'm sure I'll have a sleeping bag story when I get back," he said.