Yin Becomes 1 of 3 UK Professors to Join American Statistical Association Fellows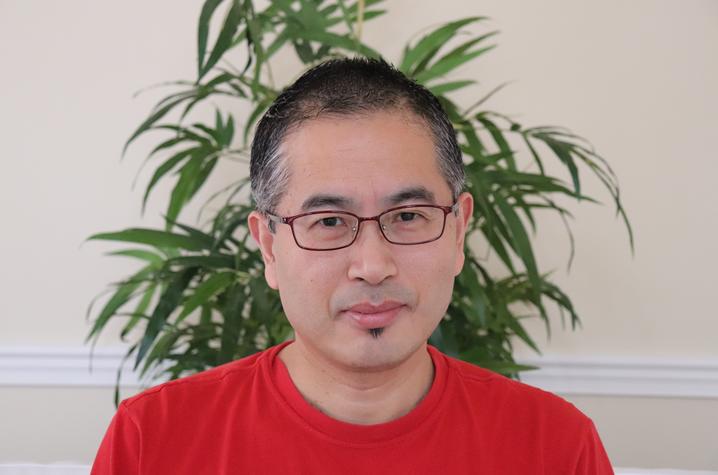 LEXINGTON, Ky. (June 27, 2019) — The University of Kentucky boasts an impressive host of faculty and can now add a third Fellow of the American Statistical Association (ASA) and an Institute of Mathematical Statistics (IMS) Fellow to its ranks.
UK statistics Professor Xiangrong Yin will join his department colleagues, Arnold Stromberg and Richard Kryscio, as Fellows of the ASA — the world's largest community of statisticians and the second-oldest, continuously operating professional association in the country. 
Yin has contributed to UK since 2014 by teaching mainly graduate level courses in mathematical statistics, research in statistics and data science using elements of computer science. Previously, he worked at the University of Georgia after his graduation in 2000.
"In 2014, UK was recruiting senior faculty members, and I was lucky and got the chance to move here," Yin said. "I enjoy Kentucky much more, together with my research and teaching. Taking this opportunity, I would like to thank all my colleagues for their strong support and the College of Arts and Sciences and UK for providing a very cozy and positive environment."
Before becoming a fellow, Yin had been a member of the ASA since being a doctoral student at the University of Minnesota. He was involved with the group, being a sessions chair, organizing sessions and giving a talk for the organization.
Yin also joined the IMS group at the same time as ASA, making him one of 4,500 international members. During his membership, Yin was involved in organizing sessions and occasionally chairing sessions. He was nominated by a former colleague and fit the criterion of demonstrating distinction in statistics by publication or independent work of merit.
Yin's accomplishments certainly haven't gone unnoticed by his colleagues.
"We're very proud that Dr. Yin's exceptional devotion to all of his Ph.D. students has been nationally recognized and that now almost 25 percent of our faculty are ASA Fellows," said Stromberg.
"I am just so happy with the recognition from my peers," Yin said.
Math and statistics have been a foundational part of Yin's life. He received his bachelor's and master's degrees in China, studying analytics. Yin dreamed of being a professor and mathematician and left China in 1994 to follow this passion.
For anyone interested in achieving as he has, Yin advises to play to your strengths.
"One needs to pursue one's strength, whether it is research, teaching or service," Yin said. "It would be great if one can contribute in all three of these directions and not just one."