Biostatistician Receives NIA Career Development Grant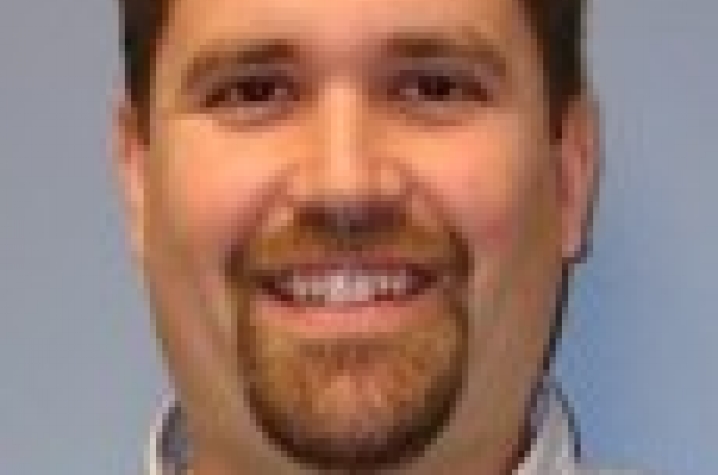 LEXINGTON, Ky. (Sept. 17, 2013) — David Fardo, assistant professor of biostatistics in the University of Kentucky College of Public Health, has received a career development grant from the National Institute on Aging  in the area of age-related neurodegenerative diseases such as Alzheimer's disease.
This grant will allow him to build upon his expertise and track record in statistical genetics, with additional training in biomedical aging research under the mentorship of an interdisciplinary team of senior scholars at UK's Sanders-Brown Center on Aging (SBCoA). Collaborations of this kind among researchers in biostatistics, neuroscience, aging, and genetics are urgently needed, as the diseases of brain aging are very complex and the prevalence of cognitive impairment is predicted to increase from 3.8 million Americans currently, to 9.1 million by 2040.
"I'm honored and humbled to be associated with the many established investigators who have agreed to participate with this award through mentorship and collaboration," Fardo said. "The College of Public Health and the SBCoA's dedication to young faculty such as myself exemplifies the commitment to research that is driving our endeavors to reduce the horrific impact of neurodegenerative diseases. This award provides resources for our group at UK to lead a sea change in research on brain diseases of the elderly."
This career development award will provide Fardo with the opportunity to spend three-quarters of his time during the next three years engaging in didactic and hands-on training with his mentoring team as well as pursuing a novel research project that will lay the foundation for his future collaborations with his SBCoA mentors. Responding to the lack of effective therapies available to cure or treat neurodegenerative diseases, the goal of this project is to create and analyze a genetic database using statistical methods that will clearly link specific genes to distinct age-associated brain diseases.
"This award blends perfectly with our funded project at the Sanders-Brown Center on Aging, Statistical Modeling of Aging and Risk of Transitions, where we are merging data from six different longitudinal studies across the country to identify risk factors associated with various forms of dementia. David will provide expertise on the role of genetics in the now widely recognized area of mixed dementias," said Richard Kryscio, professor and chair of biostatistics and a mentor to Fardo.
"Dr. Fardo is highly valued on our campus," said Dr. Stephen Wyatt, dean of the College of Public Health. "I am so pleased for him because I know that his success in competing for this career development award positions him so well for future funding."   
MEDIA CONTACT: Allison Elliott-Shannon, allison.elliott@uky.edu
COLLEGE OF PUBLIC HEALTH CONTACT: Margaret McGladrey, 859-218-2023