Cassis Named UK Vice President for Research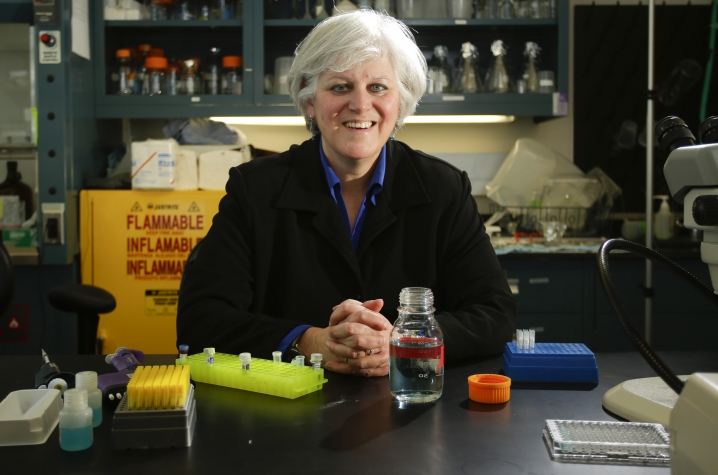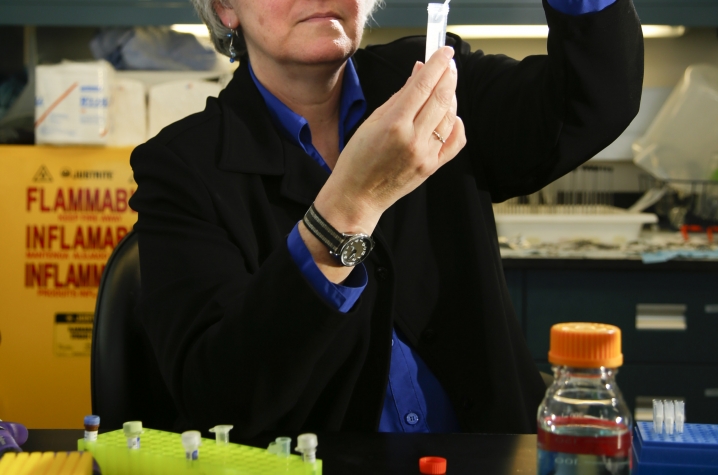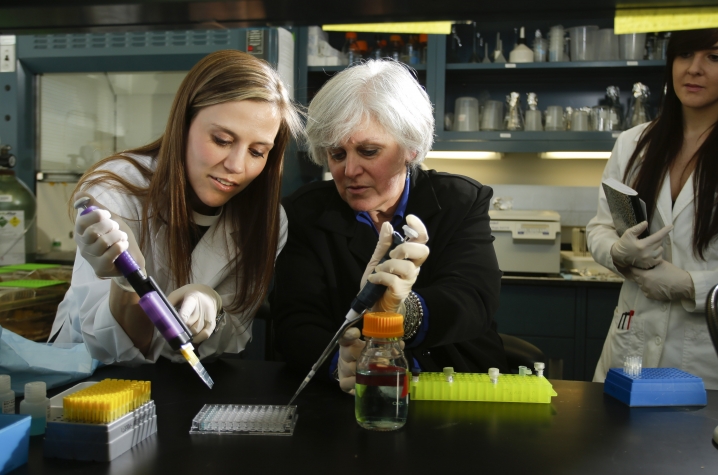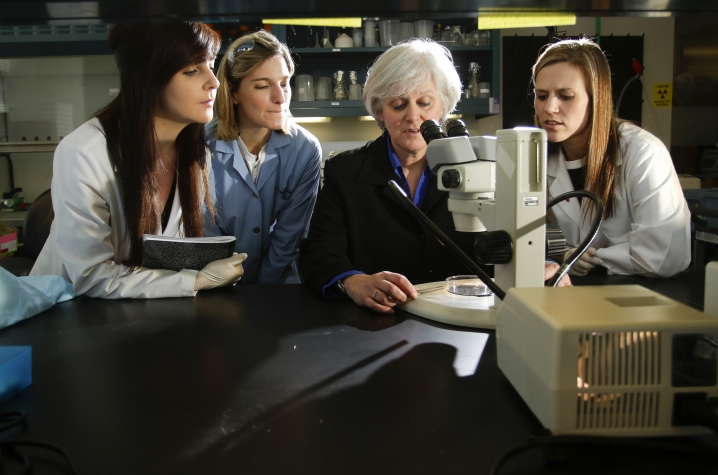 LEXINGTON, Ky. (July 14, 2015) — University of Kentucky President Eli Capilouto Monday announced that he has named Lisa Cassis vice president for research at UK.
Cassis has served as interim vice president for research since June 2, 2014. She is a longtime UK professor and chair of the UK Department of Pharmacology and Nutritional Sciences and widely considered one of the university's top researchers.
As a direct report to Capilouto, Cassis will oversee a nearly $285 million research enterprise that has an annual economic impact on the state of more than $500 million.
"Dr. Cassis is the model scholar researcher," Capilouto said. "She has spent her career as a leading researcher into some of Kentucky's most significant health issues and for the past year has provided outstanding leadership for our growing research enterprise as we formulate a strategic plan and continue to navigate a challenging federal funding climate."
"I am excited to continue our efforts, working with UK's outstanding research community, as we grapple with the challenges — from health to energy, and education to economic development — that are most significant to our state and larger world," Cassis said. "UK is uniquely positioned in the Commonwealth to address these fundamental challenges with the talent and, increasingly, the infrastructure necessary to find discoveries that make a difference for individuals and communities."
Capilouto announced the search for a permanent vice president for research in late May after spending two months engaging with more than 50 members of the university community about the current state of UK's enterprise and its future needs.
A broad-based search committee of leading faculty and deans was formed; and unanimously recommended Cassis for the permanent role.
In addition to her work on the strategic plan, Capilouto said Cassis over the past year provided leadership, along with UK's Government Relations and Finance and Administration teams, for the university's efforts to successfully secure $132.5 million in state support for a new research building. Construction on the $265 million building will begin in the next few months.
Among her many duties, Cassis is also a faculty member of the UK Department of Pharmacology and Toxicology, the Saha Cardiovascular Research Center, the Barnstable Brown Diabetes and Obesity Center and the College of Pharmacy.
She is currently principal investigator on several, multi-million dollar federal grants including serving as program director of an $11.3 million National Institutes of Health grant that supports the Center of Biomedical Research Excellence (COBRE) focusing on obesity and cardiovascular diseases. She has published more than 130 scholarly articles, is the recipient of several national research awards, and takes pride in having trained many future generation biomedical researchers.
Cassis earned a Bachelor of Science in pharmacy and Ph.D. in pharmacology from West Virginia University and held postdoctoral positions at the University of Wurzburg in Wurzburg, Germany, and the University of Virginia.