UK Team Studies Fly Ash in Fast-curing, Hard Cement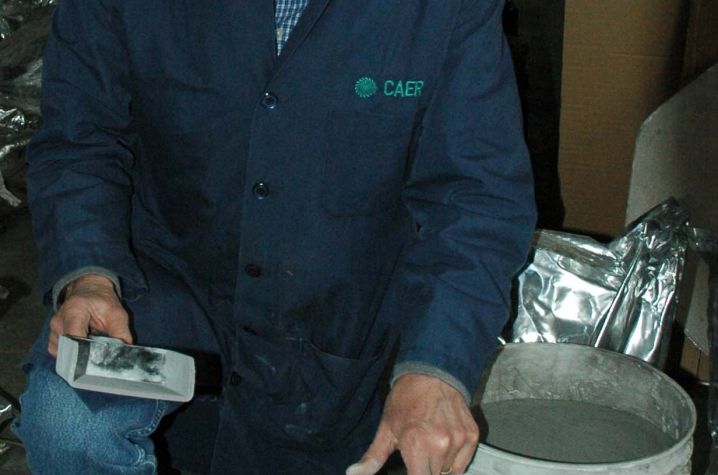 LEXINGTON, Ky. (Feb. 23, 2010) − University of Kentucky researchers are developing a fast-setting, hard-setting concrete that will aid rescue efforts by supporting buildings damaged by natural disasters or terrorist attacks.
"The concrete uses fly ash, a waste product of coal combustion in electricity-generating plants, as one of its components," said Tom Robl, a scientist at the UK Center for Applied Energy Research (CAER) who is in charge of the research.
"When things go wrong, it's usually unexpected and you have to deal with them very quickly. You want to get materials into repairing structures as part of the first-responder team," Robl said.
The concrete Robl's team is developing has demonstrated a strength of 13,000 pounds per square inch after 36 hours. Most structural concrete has a strength of 7,000 psi after 28 days.
The fly ash -- airborne ash captured in towers of coal-combustion plants -- is blended with calcium sulfo aluminates in concrete that forms crystals that give the concrete its strength. Most Portland cements form gel structures that take longer to establish load-bearing strength.
Robl said the concrete shows great promise for aiding rescue operations in mine accidents, natural disasters like earthquakes and terrorist bomb attacks. It also could be useful in shoring weakened dams before they fail.
"A lot of structures don't collapse immediately. They erode over time," Robl said.
The fast-drying, fast-hardening concrete, which is applied as a shotcrete that can be accurately sprayed from a safe distance, can mitigate the dangers of collapse, giving first-responders and rescue teams more time to save people caught in precarious situations.
Robl's team is working with scientists at the University of Dundee and the University of Aberdeen, both in the United Kingdom and Minova Americas Corp. of Georgetown, Ky.
The research is supported by funding from the U.S. Department of Homeland Security through the National Institute of Hometown Security.