Cyberinfrastructure Days to Enhance Research Skills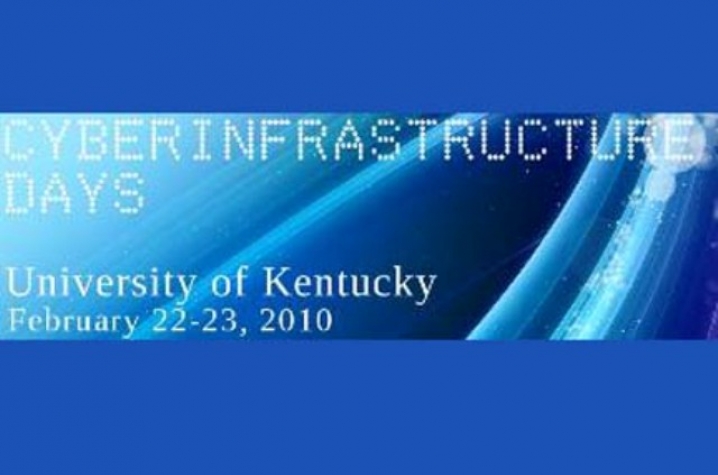 LEXINGTON, Ky. (Jan. 26, 2010) − "Cyberinfrastructure Days," a two-day workshop aimed at helping faculty, staff and students develop and improve their computational research skills, will be held from noon Monday, Feb. 22 to 2 p.m. Tuesday, Feb. 23, at the William T. Young Library and Hilary J. Boone Center.
The event is part of a national effort to promote the development of a strong cyberinfrastructure to enable worldwide collaboration among scientists and engineers through the rapid exchange of information necessary for ambitious research agendas. The University of Kentucky, already a leader among the nation's computational research universities, is committed to contributing significantly to the national effort.
The workshop, which will feature speakers from the National Center for Supercomputing Applications at the University of Illinois, Champaign-Urbana, the National Science Foundation Office of Cyberinfrastructure, the University of Utah, and Massachusetts General Hospital, will apprise participants of supercomputing resources available at UK.
Participants will also learn how to use their supercomputing time efficiently and where to go to get assistance. 
The workshop is sponsored by UK Provost Kumble Subbaswamy, UK Vice President for Research Jim Tracy and the UK Center for Computational Sciences. It is part of a national series of workshops being sponsored by a consortium of federal agencies and national organizations. In addition, IBM has contributed support to the UK CI Days event.
Online registration is available at https://www.ccs.uky.edu/CIDays/. Registration is required because of space limitations.