Chemistry's John Anthony Named ACS Editor's Choice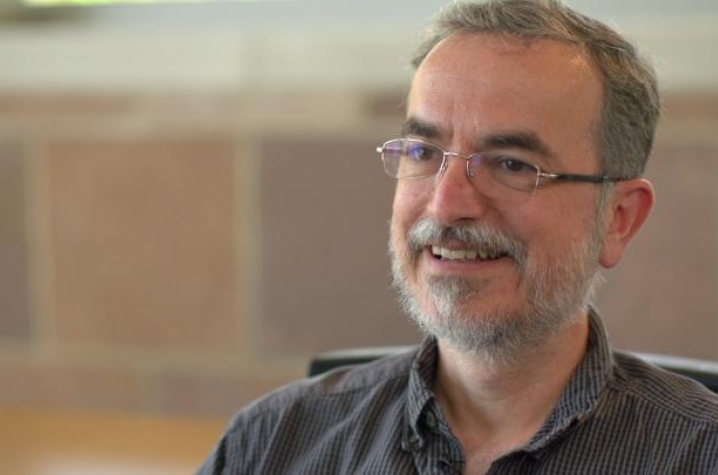 LEXINGTON, Ky. (Aug. 29, 2014) — A paper by John Anthony, professor in the University of Kentucky Department of Chemistry and faculty member of the Center for Applied Energy Research, has been recognized as the American Chemical Society's Editors' Choice. 
Anthony's article, "Synthesis and Optical Properties of Dioxolane-Functionalized Hexacenes and Heptacenes," was recently published in the ACS publication, "Organic Letters," and was then selected to be featured in ACS Editors' Choice. The article was selected based on its importance and broad appeal across the field of chemistry. A rare honor, editors of all ACS journals are allowed to select less than 1 percent of accepted articles for this recognition.
Not only does ACS Editors' Choice recognize the most significant work in the field, but it opens the selected works and new discoveries to researchers across the world. According to the ACS website, ACS Editor's Choice "offers free public access to new research of importance to the global scientific community."
Significant work indeed, Anthony's article describes the design and preparation of a new material for bio-imaging. The new material both absorbs and emits light in the window of transparency in animal tissue, allowing researchers to visualize anything in the body that the material "sticks" to using harmless infra-red light. Anthony and his team are currently collaborating with researchers at other universities to use the material described in the article to detect tumors in live mice.
Anthony, Hubbard Professor of Chemistry, instructs a range of chemistry courses at UK and conducts his research at the CAER, one of UK's multidisciplinary research centers.