Five from UK Awarded NSF Research Fellowships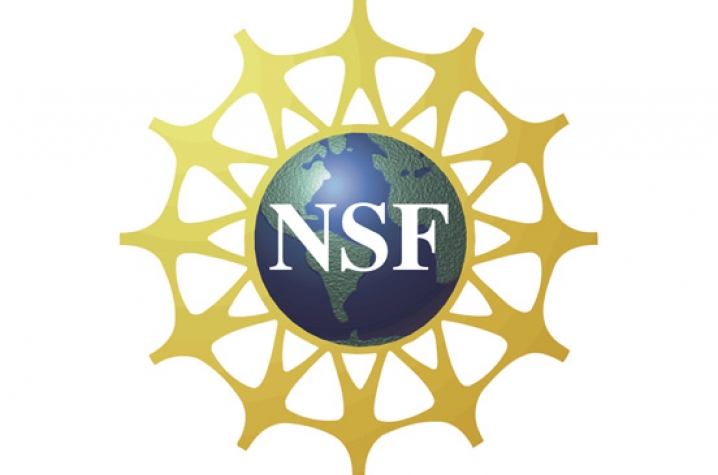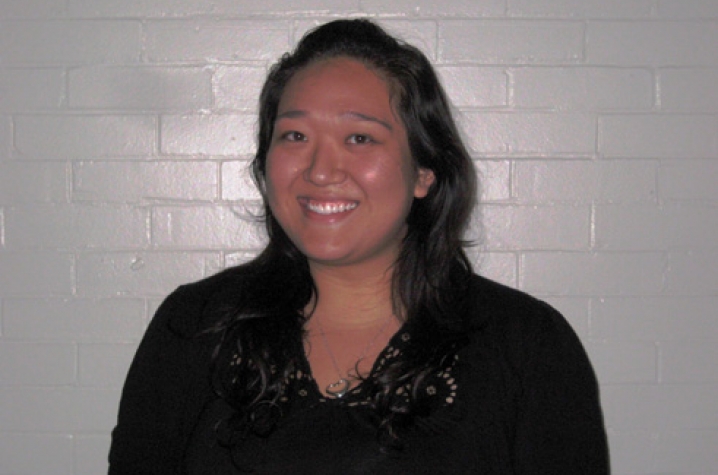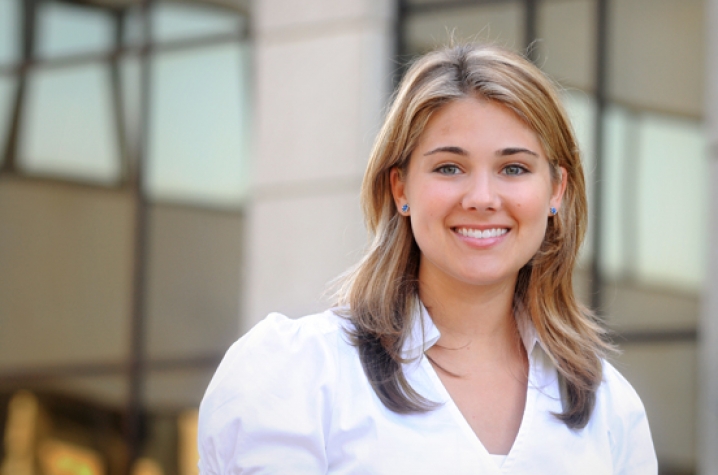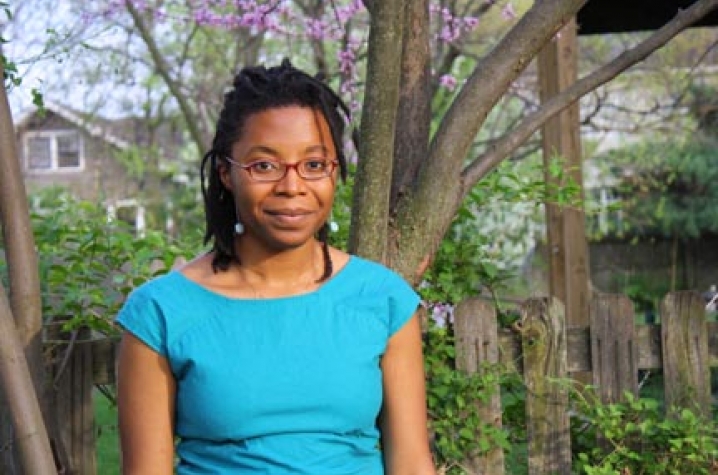 LEXINGTON, Ky. (April 27, 2010) − Five University of Kentucky students will receive government-funded National Science Foundation (NSF) Graduate Research Fellowships. The fellowships will present the students with more than $100,000 to use toward research-based master's or doctoral degrees. Additionally, four UK alumni were also recognized by the program.
The NSF Graduate Research Fellowship Program helps ensure the vitality of the human resource base of science and engineering in the United States and reinforces its diversity. The program recognizes and supports outstanding graduate students in NSF-supported science, technology, engineering and mathematics disciplines who are pursuing research-based master's and doctoral degrees in the U.S. and abroad.
NSF fellows receive a three-year annual stipend of $30,000 along with a $10,500 cost of education allowance for tuition and fees, a one-time $1,000 international travel allowance and the freedom to conduct their own research at any accredited U.S., or foreign institution of graduate education they choose.
"Garnering five NSF fellowships underscores how well UK students compete on a national basis for prestigious scholarships," noted Lisa Broome-Price, director of the Office for External Scholarships. "We are excited with this year's class of fellows and know that number will continue to rise in the years to come."
UK's newest NSF fellows are:
·         Hui Chu, a doctoral student studying developmental and social psychology;
·         Mark Goodman, a doctoral student studying entomology;
·         Lesley Mann, a graduating senior studying agricultural biotechnology;
·         Sam Nicaise, a graduating senior studying electrical engineering; and
·         Christine Smith, a graduate student pursuing a master's degree in geography.
Chu, the daughter of Kum and Kyong Chu of Torrance, Calif., holds a bachelor's degree in psychology from the University of California, Los Angeles. Based on the recommendation of adviser Christia Brown, an assistant professor of psychology, the doctoral candidate in developmental and social psychology applied for the fellowship to help fund her continued studies and research on ethnic and gender identity and discrimination. Upon completion of her degree, she hopes to continue doing research and to teach at the college level.
Goodman, the son of Claudia and Steven Goodman of St. George, Utah, holds a bachelor's degree in integrated biology from Brigham Young University. He moved to Lexington with his wife Misty and children, Peter and Ian, to pursue a doctoral degree in entomology. Goodman will use his NSF fellowship to further his research working on host-endosymbiont interactions in bed bugs at the College of Agriculture.
Mann, the daughter of Bobbi and Charlie Mann of Calhoun, Ky., is currently finishing her major in agricultural biotechnology. At UK, she has been studying an agriculturally important plant-fungal symbiosis in the UK Department of Plant Pathology. The Gates Cambridge Scholar, who will study for a master's at the University of Cambridge this fall, will use the fellowship toward her future doctoral studies in molecular biology at the Massachusetts Institute of Technology (MIT) in 2011. Upon completion of her master's and doctoral degrees, Mann would like to pursue a career as an eco-entrepreneur.
 
Nicaise, the son of Susan Mospens and Kurt Nicaise, of Covington, Ky., is currently finishing his major in electrical engineering. At UK, the Astronaut Scholar did undergraduate research working on solutions for problems associated with electrical power generation using photovoltaics combined with nanotechnology. Nicaise will use his NSF fellowship toward his doctoral studies and research in electrical engineering at MIT. Upon completion of his doctorate, he wants to pursue further research into photovoltaics, whether it be at a lab, in industry or business, or in a university setting.
Smith, the daughter of Carol Scott and Wilfred Smith of Miami, Fla., holds a bachelor's degree from Syracuse University. The graduate student in geography plans to apply her fellowship toward her studies and research into drug-related crime in Lexington neighborhoods. In addition to her NSF award, Smith has also just received a certificate in social theory from UK. After completing her master's degree, Smith plans to pursue doctoral studies in geography.
All UK's recipients were excited to receive funding and recognition for the work they are doing in the classroom and as researchers.
"It's encouraging for me as a developing scholar," says Smith. "With the financial support of the National Science Foundation, as well as the academic support of my peers and professors in the geography program--I think all of these factors inspire me to keep thinking, researching, sharing thoughts and writing."
UK is also the home to four alumni recognized by the NSF Graduate Research Fellowship Program. Alumni Jessica Sherman and James Stucker also will receive fellowships. Sherman, a graduate student at the University of California, Santa Barbara, holds a bachelor's degree in chemistry from UK. Stucker, a graduate student at Ohio State University, earned his bachelor's degree in geology at UK. Additionally, UK alumnae Kathryn Boucher and Erin Yost received honorable mention recognition from the program. Boucher, a graduate student at Indiana University, holds a bachelor's degree in psychology from UK. Yost, a graduate student at North Carolina State University, also holds a bachelor's degree from UK.
The NSF Graduate Research Fellowship Program is the country's oldest graduate fellowship program directly supporting graduate students in social science and various STEM (Science, Technology, Engineering and Mathematics) fields. Since 1952, NSF has funded 42,000 Graduate Research Fellowships out of more than 500,000 applicants. More than 20 of them have become Nobel laureates. In addition, the Graduate Research Fellowship Program has a high rate of doctorate degree completion, with more than 70 percent of students completing doctorates within 11 years.