Materials Science Research Priority Area to seed innovation, fuel industry solutions
Video produced by Ben Corwin and Alicia Gregory, Research Communications. To view captions for this video, push play and click on the CC icon in the bottom right-hand corner of the screen. If using a mobile device, click on the "thought bubble" in the same area.
LEXINGTON, Ky. (June 20, 2023) – A new Research Priority Area at the University of Kentucky will seed innovation, fuel industry solutions and create a unifying identity for faculty, staff and students in materials science. 
From medicine and manufacturing to automotive and aerospace applications, materials are vital to the future of Kentucky's economy. 
"We need new materials now, and the University of Kentucky can make an immediate impact," said Lisa Cassis, UK vice president for research. "In the national funding landscape — with the Chips and Science Act of 2022 that authorized significant investment and UK's new NSF Engines Development Award that is positioning us to work more closely with industry in Kentucky and Tennessee — the U.S. is putting substantial emphasis on materials-related advanced manufacturing research. Materials drive the future of manufacturing, and UK research in materials science is pushing boundaries and poised for growth," said Lisa Cassis, UK vice president for research. 
Starting July 1, 2023, UK Research will fund a new Materials Science Research Priority Area, the eighth designated Research Priority Area (RPA) for UK. Materials science will join other RPAs in cancer, cardiovascular diseases, diabetes & obesity, diversity & inclusion, energy, neuroscience, and substance use disorders. These areas were selected based on local relevance, existing funding strength, sustainability and disciplinary scholarly diversity. The initiative began in 2018 and has seen successful returns on investment, with compound annual growth rates in grants and contracts for research in these RPAs ranging from 1.5% to 14.2% from 2015 to 2022. 
Cassis said, "The RPA model fosters diverse teams of researchers, funds new ideas so teams can successfully compete for federal funding, and brings undergraduates, graduates and postdocs into leading-edge research fields to build the workforce of the future. It also partners with industry leaders across Kentucky to advance our state."
What is a materials scientist and what do they do?
Materials scientists work to understand relationships between material processing, structure, properties and performance. They explore ways to make materials strong, flexible, heat resistant or otherwise optimized for a specific application, and they determine how and why materials fail. Materials scientists seek to minimize adverse effects — in the human body or in an engine — and maximize sustainability throughout a material's lifecycle — from mineral mining to electric car battery to eventual recycling.    
UK researchers are world leaders in recovering rare earth elements — 17 metallic elements essential in many day-to-day devices like cell phones, magnets, batteries, LEDs, optical sensors, water treatment devices, UV-resistant glass, and fuel cells. China supplies a majority of the world's rare earth elements. Through the Kentucky Geological Survey, UK researchers are mapping the state's rare earth resources. At the Stanley and Karen Pigman College of Engineering and the Center for Applied Energy Research (CAER) scientists are exploring better ways to mine, refine and process elements to decrease the cost and improve the efficiency of utilizing U.S. sources.
"I am a materials scientist," said John Balk, Ph.D., director of the new Materials Science RPA. He is the William T. Bryan Professor of Materials Engineering and associate dean for research and graduate studies in the Pigman College of Engineering. He also has served as director of the Electron Microscopy Center at UK for 12 years. "We do materials characterization using state-of-the-art instruments including optical microscopes, electron microscopes, and X-ray systems to understand the structure and composition of materials so that we can link these analyses to their processing and performance," said Balk. Electron microscopy delivers high-resolution images of a material's microstructure, and is used to study alloys, ceramics, proteins, cells, biological specimens, nanomaterials and semiconductors.
Balk recruited three fellow materials scientists for the RPA leadership team. 
Matthew Weisenberger, Ph.D., is the associate director of the carbon materials group at CAER and adjunct assistant professor of materials engineering in the Pigman College of Engineering. His team is developing low-cost carbon fiber manufacturing for automotive applications and working on the conversion of coal to carbon fiber. UK's CAER is globally recognized as a leader in carbon fiber research and development.
Beth Guiton, Ph.D., is the Frank J. Derbyshire Professor of Materials Science and an associate professor of chemistry in the College of Arts and Sciences. She investigates the chemistry of solid materials at the nanometer length scale, using in situ microscopy techniques that involve direct observation of materials in real time as conditions change. Her research focus is to make materials for energy applications, such as photovoltaic materials, Li-ion conductors and electrode materials for batteries. 
Gregory Frolenkov, Ph.D., is a professor of physiology in the College of Medicine. He studies the specific response to mechanical stimulation in the sensory hair cells of the inner ear. This research will help scientists understand hearing and balance, but it also serves as a model for exploring mechanotransduction (the ability of a cell to actively sense and convert mechanical stimuli into biochemical signals) in other systems. His team uses 3D electron microscopy, live cell confocal microscopy, calcium imaging, super resolution optical imaging, and cochlear physiology techniques.
Materials-related research touches a large percentage of UK colleges: the Pigman College of Engineering, College of Arts and Sciences, CAER, College of Dentistry, College of Medicine, and Martin-Gatton College of Agriculture, Food and Environment. 
RPA impact on materials science researchers
The Materials Science RPA will create an identity for researchers. Balk said, "We want to make people aware that materials research is important and beneficial. I want the RPA to provide that focal point for the university bringing together the broad swath of UK materials researchers and making sure we're engaging everybody to establish new connections and try new ideas. 
"Financially, receiving support from the Vice President for Research is impactful as seed funding allows a researcher to overcome the activation barrier for innovative ideas. As little as $20,000 can get you preliminary data to build a case to go to a federal funding agency to secure a regular, full-sized grant to support a multiyear project. I have three primary research areas. Every one of them was started with a seed funding project that grew into full federal grants.
"Seed support also is important for morale because the faculty understand that the Vice President for Research wants them to be successful, provides resources to help them be successful, and allows them to say, 'Hey, I want to try out this idea' and if it has wheels, then take it further."
Balk says his first steps as RPA director will be to invite researchers across campus to join the RPA and plan a fall research day kickoff, with presentations in key areas. "We'll discuss RPA funding mechanisms — explain the goals that we have with each of those, so that when they write their applications they're on-target for what we want to do to grow materials research."
Balk also envisions the RPA will contribute to faculty startups (including equipment costs associated with bringing new researchers to UK) and student support in partnership with the Office of Undergraduate Research. 
RPA partnership with industry
Kentucky is a hub for automotive materials innovation including batteries and electric vehicle (EV) production. Balk says, "in terms of the North-South axis that runs from Michigan down to Alabama, we're right in the middle of that. Kentucky industry is really at the heart of these advanced materials for new automobiles." 
Kentucky industry is dependent on materials. "Kentucky has a rich and long tradition of aluminum and leads the country in aluminum production. There's been an immense amount of investment in the last few years in terms of metals production," Balk said. 
The RPA will leverage UK's existing strong partnerships with industry with a focus on providing solutions to unmet needs. "The Metals Innovation Initiative (MI2) was recently formed to represent Kentucky metals manufacturers. They have many needs, but they don't necessarily have access to a place that can work to help solve those needs." The Materials Science RPA will coalesce a research group to work with MI2 and other interested partners, including UK Innovate and the Office of Technology Commercialization.
"Dr. Balk has been a crucial supporter since the beginning of our efforts to form MI2," said Vijay Kamineni, CEO of MI2. "We are already working with the University of Kentucky across multiple initiatives, and the formation of the Materials Science RPA will only deepen those projects. Partnerships across Kentucky are crucial to achieve our mission to bring Kentucky together to make it the destination for metals innovation. A host of new innovations will be possible as our companies and other partners work directly with UK's Material Science RPA team."
"The development and application of new materials underpin vast segments of scientific and technological progress, significantly impacting the U.S. economy and national competitiveness. Kentucky is poised to expand our infrastructure and expertise in materials science to establish the Commonwealth as a competitive player in a global market," said Balk.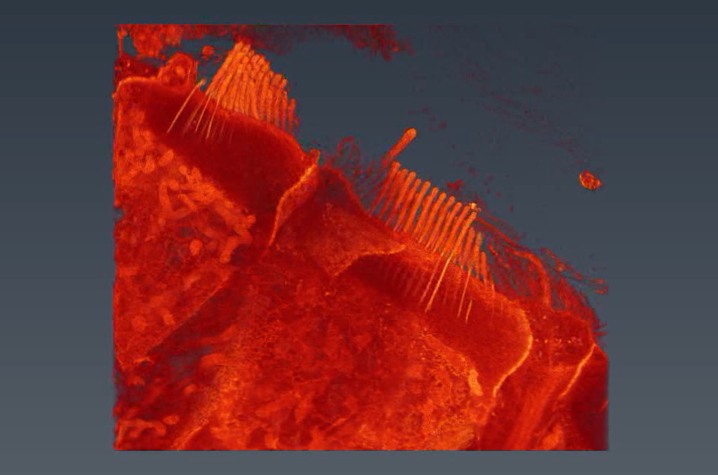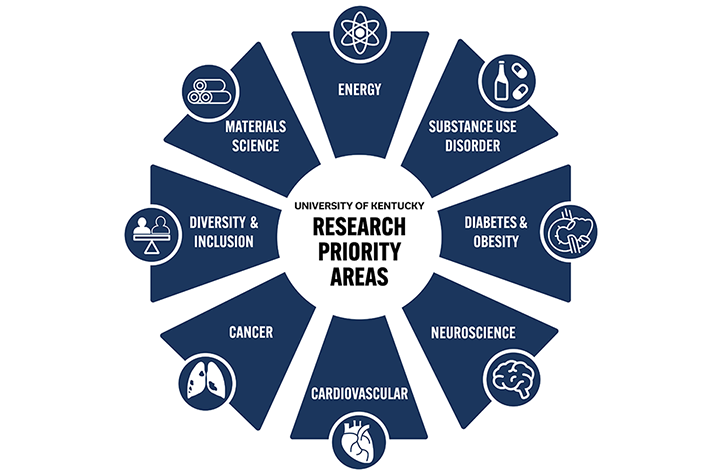 As the state's flagship, land-grant institution, the University of Kentucky exists to advance the Commonwealth. We do that by preparing the next generation of leaders — placing students at the heart of everything we do — and transforming the lives of Kentuckians through education, research and creative work, service and health care. We pride ourselves on being a catalyst for breakthroughs and a force for healing, a place where ingenuity unfolds. It's all made possible by our people — visionaries, disruptors and pioneers — who make up 200 academic programs, a $476.5 million research and development enterprise and a world-class medical center, all on one campus.   
In 2022, UK was ranked by Forbes as one of the "Best Employers for New Grads" and named a "Diversity Champion" by INSIGHT into Diversity, a testament to our commitment to advance Kentucky and create a community of belonging for everyone. While our mission looks different in many ways than it did in 1865, the vision of service to our Commonwealth and the world remains the same. We are the University for Kentucky.