Engineering Future Health Solutions is Focus of Ashland Lectures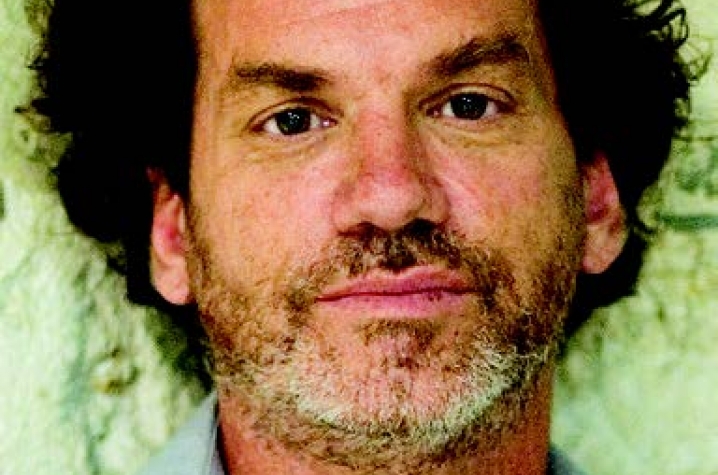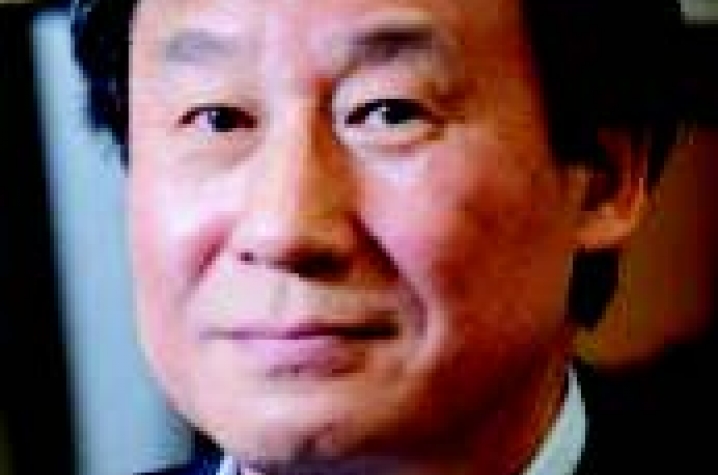 LEXINGTON, Ky. (March 31, 2015) — As part of the University of Kentucky College of Engineering's commitment to bring the best intellectual minds and research creativity to campus, the 2015 Ashland Inc. Distinguished Lecture Series will feature two experts, David Edwards and Kinam Park, who are developing novel techniques for sensory and drug delivery.
The lecture series will be held from 8:30 a.m.-12:30 p.m. Monday, April 27, in the William T. Young Library's UK Athletic Association Auditorium. Coffee and refreshments will be served at 8:30 a.m. in the Young Library Alumni Gallery with introductions to follow at 9 a.m.
Famous for inventing new ways of eating, communicating and transporting water, Harvard Professor David Edwards founded Le Laboratoire, a Paris-based research and innovation facility merging science and the arts. His work also includes new approaches to treating infectious diseases.
Edwards is the Gordan McKay Professor of the Practice of Idea Translation in the Harvard School of Engineering and Applied Science, a core member of the Wyss Institute for Biologically Inspired Engineering, and a faculty associate of the Center for Nanoscale Systems.
He has launched multiple drug delivery companies and nonprofits, is the author of two seminal textbooks in applied mathematics, as well as several works of nonfiction and fiction, and is a member of the American and French National Academies of Engineering and the U.S. National Academy of Inventors. Edwards has won many international awards and honors, including his nomination as Chevalier of Arts & Letters by the French Ministry of Culture.
Edwards will deliver his lecture, "Sensory Delivery for Better Health," at 9:15 a.m. in the Young Library auditorium.
Kinam Park, Showalter Distinguished Professor of Biomedical Engineering and professor of pharmaceutics at Purdue University, is also at the forefront of developing new innovations in the field of engineering and health. He has studied drug delivery systems for more than three decades, and his research has focused on oral delivery, drug-device combination products, long-term microparticle formulations and targeted delivery.
Park has co-authored and co-edited seven books in the area of controlled drug delivery and edited special journal issues in the area of protein- and cell-repellent surfaces and in the area of hydrogels. In 2001, Park founded Akina, Inc., which specializes in polymers for drug delivery, and he is currently the editor-in-chief of the Journal of Controlled Release.
Park will deliver his lecture, "Drug Delivery Technologies for the Future: Thinking in New Boxes," at 10:30 a.m.
Following the lectures, a roundtable discussion will begin at 11:30 a.m.
Ashland Inc.'s partnership with the UK College of Engineering and Department of Chemical and Materials Engineering began in 1999 when it funded the Ashland Inc. Endowed Chair in Chemical Engineering. In 2006, the lecture series was established.
"The endowment from Ashland Inc. allows us to bring the most respected and influential researchers to UK. This year's speakers, David Edwards and Kinam Park, are well-known throughout the engineering and pharmaceutical sciences communities for their high-impact research.
"In addition, they both have reputations for translating basic science discoveries to clinically relevant products. They offer unique perspectives that will be of interest to UK faculty and students from the colleges of Engineering, Arts and Sciences, Pharmacy and Medicine," said Daniel Pack, current Ashland Inc. Endowed Chair in Chemical Engineering.
For more information, view the event's program at http://www.engr.uky.edu/wp-content/uploads/2015/03/Ashland_Lecture_Program.pdf. 
MEDIA CONTACT: Whitney Harder, 859-323-2396, whitney.harder@uky.edu