UK College of Medicine Establishes Small Molecule Mass Spectrometry Core Laboratory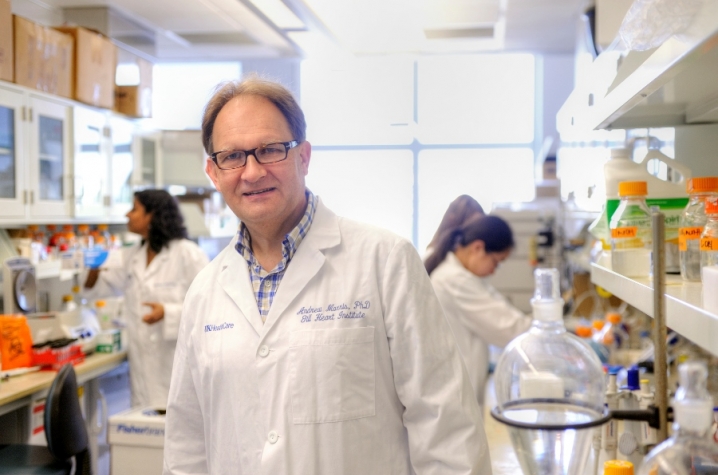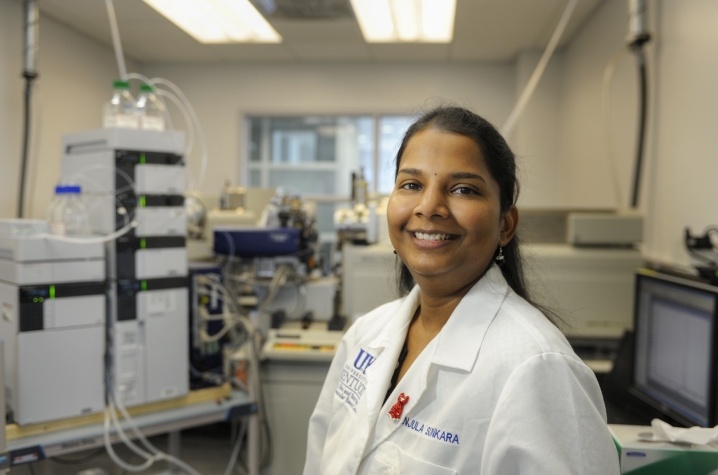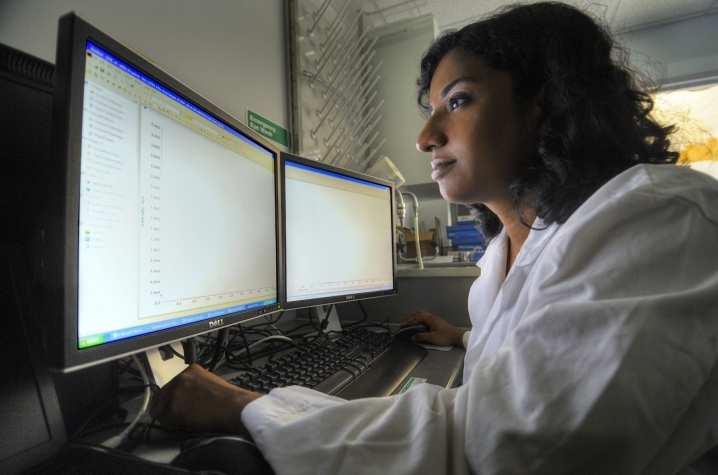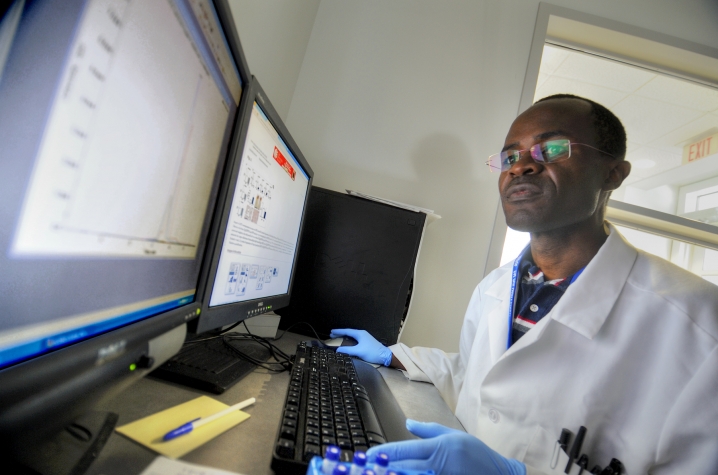 LEXINGTON, Ky. (Oct. 2, 2013) — To address institution-wide needs for structural analysis and quantitation of a broad range of biologically important molecules, the University of Kentucky College of Medicine has established a small molecule mass spectrometry facility.  The addition of this facility to the analytical toolbox within the college will provide analytical capabilities that are essential for research that will ultimately improve the understanding, diagnosis and treatment of human disease.  The facility is directed by Andrew J. Morris, and staffed by Manjula Sunkara and Sony Soman. 
"This facility will serve investigators engaged in research in many areas including cardiovascular disease, cancer, neurological diseases and stroke and drug discovery" said Morris.
A mass spectrometer consists of three components: an ion source to electrically charge the sample; a mass analyzer to separate the newly charged ions by their unique mass-to-charge ratio; and a detector to generate a recordable ion signal. The end result is a mass spectrum of the sample, which can help reveal the sample's composition, provide information about the structures of components of the sample and their relative or absolute abundances.
The facility can conduct accurate, high resolution mass analysis of small molecules and proteins.
Quantitative assays for many small molecules using HPLC MS/MS on triple quadrupole or quadrupole time of flight instruments are available and, in cases where HPLC MS/MS is not suitable, these measurements can be made using GC MS. 
"We have assays for many commonly studied lipids, metabolites and pharmaceuticals and assays for analytes that we have not already worked with can be established on an individual basis," said Morris.
Additional information about the facility and how to contact Morris is available on the lab website.
MEDIA CONTACT: Allison Elliott-Shannon, allison.elliott@uky.edu