UK Libraries Seeks Research Volunteers For Website Enhancement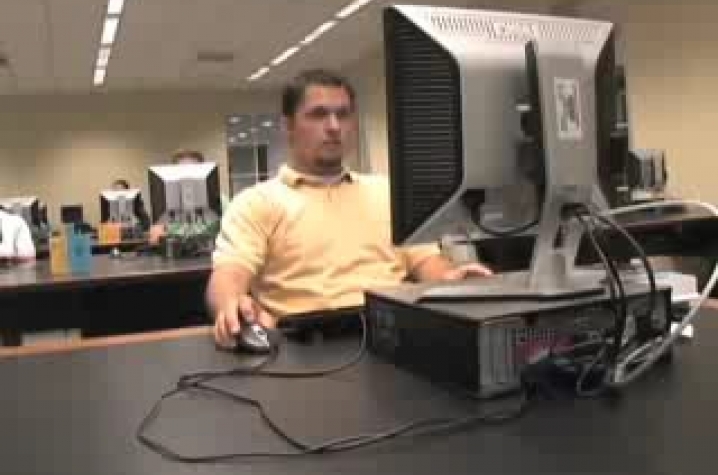 LEXINGTON, Ky. (April 24, 2014) — In efforts to improve its website for students, faculty, staff and the public, University of Kentucky Libraries is currently seeking volunteers for a research study to better understand and address issues with its online platform. Undergraduate and graduate students, staff and faculty, and members of the public are all welcome to participate.
In the fall of 2013, UK Libraries conducted surveys to receive patrons' feedback regarding its user needs and satisfaction. Surveys and research studies conducted by UK Libraries in regards to enhancing users' experiences have proved valuable.
UK Libraries is now conducting a follow-up study focusing on issues raised in the fall 2013 surveys and will utilize this research to advance its website. If you are interested in volunteering for the research study, email WEBADMIN@LSV.UKY.EDU.
In 2011, UK Libraries asked students and faculty to participate in a similar survey and significant academic and technological changes occurred as a result, for example, new collaborative study spaces on the second floor and quiet study areas on the fifth floor in the William T. Young Library, and Medical Center Library renovations with new furnishings, reflected current user needs and desires.
Services were also enhanced and expanded including information literacy classes designed to help both students and faculty locate and evaluate information, services to assist with individual research papers and projects, and hundreds of subject-oriented and course-specific online research guides. In addition, a book delivery service that delivers books from any campus library location to another was added.
Guided by the previous survey's responses, UK Libraries also "increased access to electronic resources like books, journals and databases and now provides access to more than 580,000 e-books through InfoKat, UK Libraries' online catalog."
As the premier research library in the Commonwealth, UK Libraries provides ever-expanding access to quality information resources, services and programs. UK Libraries locations include the William T. Young Library, the Agricultural Information Center, the Hunter M. Adams College of Design Library, the Education Library, the John A. Morris Library (Gluck Equine Research Center), the Kentucky Transportation Center Library, the Lucille Caudill Little Fine Arts Library and Learning Center, the Medical Center Library, the Science Library, the Shaver Engineering Library and the Special Collections Library.