UK Startup Lepidext Places Second at Pitch Competition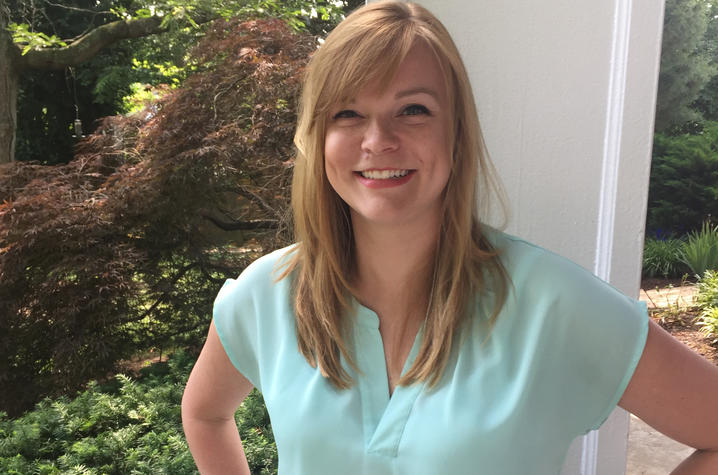 LEXINGTON, Ky. (Dec. 18, 2018) — The University of Kentucky Office of Technology Commercialization (OTC) funded Kendra Steele's, co-owner and chief scientific officer of Lepidext LLC, participation in the Bioentrepreneur Bootcamp and Pitch Contest in Cambridge, Massachusetts, in November through the UKPitch program. Steele placed second in the competition, completing 30-second, 60-second and 5-minute pitches.
UKPitch is an OTC-sponsored commercialization support program for UK researchers who want to "pitch" their research, technology, intellectual property or startup company in a competition or at a conference. The goal of UKPitch is to provide an opportunity to present an idea, technology or startup company in an environment that promotes the spirit of commercialization or entrepreneurship.
The Bioentrepreneur Bootcamp and Pitch Contest is a one-day crash course in entrepreneurship where attendees can hear from industry experts on how to employ the essential elements of a successful startup. Steele decided to pursue this opportunity to attend and pitch because "Our team at Lepidext believes that any opportunity to introduce and discuss our technology and marketing strategies strengthens our company and approach. The path to commercializing our technology will eventually intersect investment opportunities, and we want to be ready and strong when those moments arise."
Lepidext was created in 2015 as a spin-off of their parent corporation, ParaTechs. With a mission of "Improving the way key lepidopteran insect pests are controlled, and thereby reducing or eliminating the need for genetically modified plants and chemical pesticides," the focus of Lepidext is nudivirus technology. Bruce Webb and Angelika Fath-Goodin are also co-owners of Lepidext.
On the value of the UKPitch program, Steele said, "No one is perfectly knowledgeable. Everyone needs help learning how to pitch to investors, how to present themselves properly, and how to find the right connections. OTC's UKPitch program is made of people dedicated to helping you. Why wouldn't you use their help?"
"Kendra is the perfect example of what we want from the UKPitch program. She took advantage of an opportunity to hone her pitching skills in front of investors who have seen numerous startup pitches, and she walked away more confident in her own entrepreneurial talent, as well as the company's prospects for the future," said Taunya Phillips, senior associate director of OTC's New Ventures & Alliances team.
Interested in taking advantage of the UKPitch program as Steele did? Learn more and apply here.