UK's Justin Wedeking Awarded NSF Grant for U.S. Supreme Court Research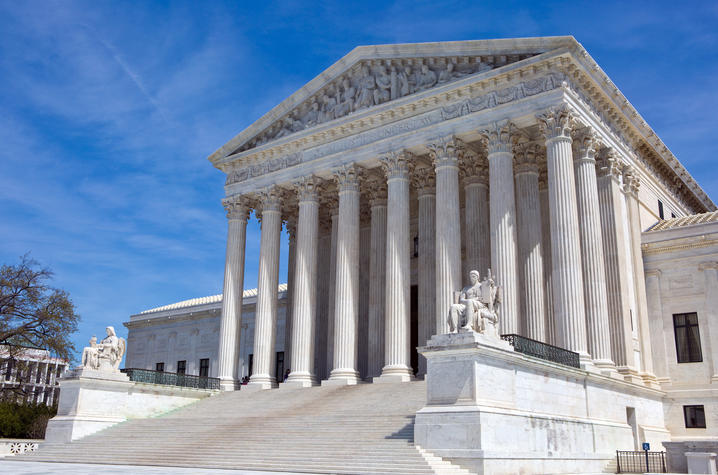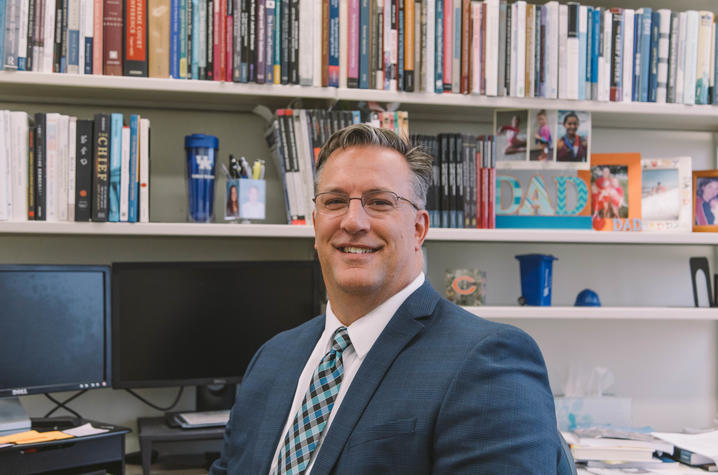 LEXINGTON, Ky. (Nov. 25, 2019) — When accepting a position as a professor at the University of Kentucky, you're faced with the challenge of balancing research and teaching. Justin Wedeking not only rose to that challenge — he excelled in it. 
Wedeking, a professor in the Department of Political Science, joined the College of Arts and Sciences in 2007. "I'd been studying law and courts and judicial behavior, and UK has such a strong reputation in that area of focus. This job was a great opportunity to carry on that torch and legacy," he said. 
Wedeking's primary area of focus is judicial politics — with a particular interest in the U.S. Supreme Court. He has contributed various publications on subjects ranging from the court's oral arguments to U.S. Senate confirmation hearings of Supreme Court justices. He even has a forthcoming book on the justices' personalities and how their conscientiousness guides their decisions. 
"Basically, I look for any new way I can think of to study the Supreme Court," Wedeking said.
His impressive research has garnered national attention. "There's this big notion that the nominees would show up and be asked questions by the senators and they'd give meaningless answers — that these hearings were being criticized for being more or less a hopeless charade," Wedeking explained. "We found that, largely, when nominees show up, they would answer about 70% of the questions in a very forthcoming way. They're not going to answer all questions and will sometimes avoid questions, largely to maintain an image of impartiality."
"It's interesting, because now people have a baseline for how many questions are answered," Wedeking said. "That research has gotten a lot of attention from media outlets, especially when a confirmation hearing comes around."
Wedeking has recently taken his research to an innovative level. Collaborating with Michael Zilis, a fellow political science professor, Wedeking has combined efforts with the computer science program at UK to create an application that collects online news stories about the Supreme Court to compile the data in textual stories. 
"We originally pitched the project in a Computer Science 499 class, which is the computer science capstone class where the students have to undertake a project to graduate," Wedeking said. "We didn't know what this would look like and the students didn't either, but over the course of a semester, they were able to create a product that did just that."
The app allows Wedeking and Zilis to analyze how "new" media outlets cover the Supreme Court differently from the more traditional outlets. As a result, the project has received a $275,000 grant from the National Science Foundation. 
"They want us to essentially take a closer look into what impact this new coverage is having on individuals as they evaluate the court," Wedeking continued. "Preliminary results are showing that there are some outlets out there that actually are changing how people view the Supreme Court." 
Alongside research, Wedeking boasts an equally impressive teaching record. He teaches both undergraduate and graduate courses and has focused recently on the latter. His courses span from judicial behavior, political methodology, textual data mining and analysis, to politics in law courts, and the intersection of sports, politics and law. 
"One of the most important things we do here as professors is to get students to think critically about subjects and to think about things they've never considered before," Wedeking said. "It's not just spoon-feeding students information, but it's having them engage in this process."
Although Wedeking holds research in high esteem, he has developed an appreciation for the interactions he has with students. "Teaching has been so rewarding, especially when you get to see students at the moment when a lightbulb goes off in their head. It gets you energized," Wedeking exclaimed. "That's the best thing about students — every year they come to the university and are very eager to learn and your job is then to channel that energy to help them learn about something that's going to have an impact."