185 Students Receive Scholarships From UK Alumni Association Clubs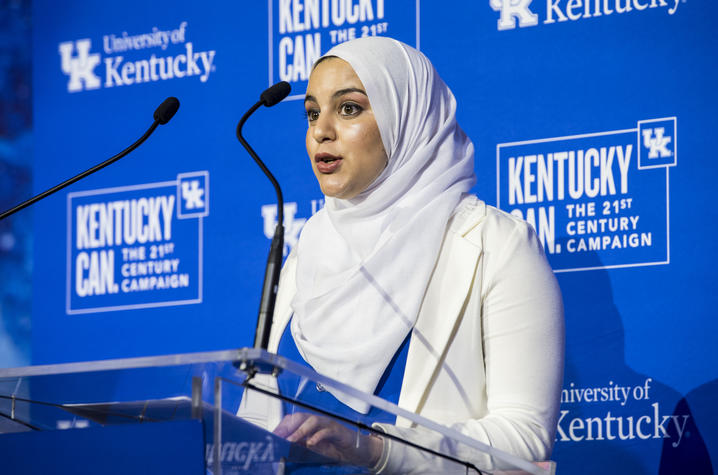 LEXINGTON, Ky. (Sept. 30, 2019) — This year, 185 University of Kentucky students received scholarships totaling $205,500 from the UK Alumni Association, a UK Alumni Association club and the Collegiate Plate Scholarship fund for the 2019-2020 academic year. They were honored recently at the annual UK Alumni Scholarship Celebration at the Gatton Student Center.
Seventeen clubs were recognized for donating $3,000 or more to their scholarship fund in 2018-2019, including Greater Ashland, Central Indiana, Chicagoland, Christian County, Clark County, Dallas/Fort Worth, Daviess County, Fayette County, Fulton County, Greater Houston, Jacksonville, Greater Louisville, McCracken County, New York City, Northern Kentucky/Greater Cincinnati, Sarasota/Suncoast and Tampa Bay.
Scholarship recipients recorded a video thanking donors for their generous gifts allowing them to attend school at the University of Kentucky. See the video and learn more about the UK Alumni Association scholarship program at www.ukalumni.net/scholarships.
The UK Alumni Association is committed to fostering lifelong engagement among alumni, friends, the association and the university. For more information about the UK Alumni Association, visit www.ukalumni.net or call 800-269-2586.